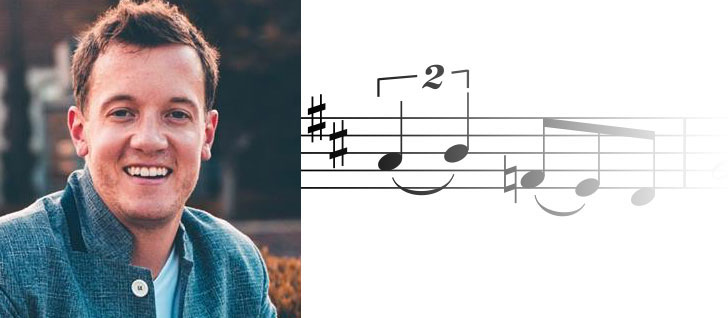 Contact information
Related Links
Nicholas P. Waldron has been Cal Poly's associate director bands since 2019.
He earned a Doctor of Musical Arts degree with honors in wind conducting at the University of Kansas (KU) School of Music where he studied with Paul W. Popiel.
While at KU, he served as a graduate teaching assistant in the Department of Bands, was the director of the Women's Basketball Band and assistant director for the Men's Basketball Band and taught conducting and music education courses. He holds a Master of Music degree and a Bachelor of Music Education degree from Indiana University, where he studied conducting with Stephen W. Pratt and bassoon with William Ludwig and Kathleen McLean.
Prior to his time in Kansas, Waldron was an associate instructor in the Department of Bands/Wind Conducting at the Indiana University Jacobs School of Music. In this role, his responsibilities included teaching undergraduate conducting, directing athletic bands and guest conducting Indiana's three concert bands.
A native of Hudson, Ohio, he served as director of bands for Sheridan Community Schools (SCS) in Sheridan, Indiana. His responsibilities included teaching several concert ensembles, music education courses, and marching and pep bands. Under his direction, the SCS ensembles received consistent first place finishes and Caption Awards in Class A at State Fair Band Day and unanimous superior ratings at music festivals.
Waldron's professional memberships include CBDNA, Kappa Kappa Psi, the International Double Reed Society, and the Society for the Promotion and Research of Wind Music.