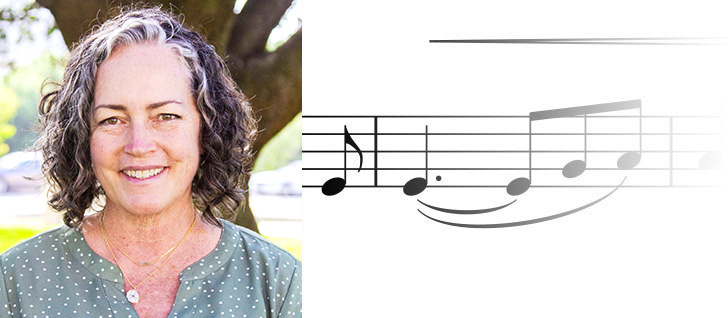 Alicia M. Doyle began serving as chair of the Cal Poly Music Department in September 2022. She is a Professor of Musicology who has served in several administrative roles including the National Board of Directors for the College Music Society (representing musicology), the president of the Pacific Southwest Chapter of the College Music Society and the president of the Pacific Southwest Chapter of the American Musicological Society. She is a popular pre-concert lecturer, having spoken to audiences of the Long Beach Symphony Orchestra, The Los Angeles Bach Festival and the El Paso Symphony.
Prior to her arrival at Cal Poly, Doyle was a faculty member in the College of the Arts at California State University, Long Beach for 19 years. During her time there she served in many roles including Professor of Music, Director of Graduate Studies, B.A. Advisor, and both Associate and Interim Director of the Bob Cole Conservatory of Music.
Specializing in medieval liturgical music, music history pedagogy, 20th-century Latin American popular and art music, and music appreciation, Doyle teaches courses in music history and music appreciation. She earned her bachelor's degree in Music Performance (horn) from the University of Southern California where she studied with James Decker. She continued her horn performance studies while she earned her master's degree in musicology from the University of California at Santa Barbara under the advising of William Prizer. Her thesis focused on Florentine carnival music from 1500-1510. Doyle's Ph.D. was earned at the University of California at Santa Barbara. Her dissertation, a study of a tenth-century Aquitanian liturgical chant and the intellectual exchange between Spain and France, was completed under the direction of Dr. Alejandro Planchart.
Doyle is an active scholar and her work in medieval music, music history pedagogy and music appreciation (and lampshades!) has been published widely.