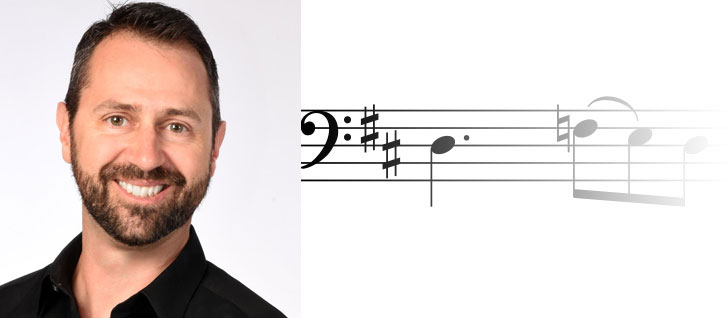 Michael Whitson is an active violist and teacher on the Central Coast and in the Southern California area. As a performer, he has shared the stage with Itzahk Perlman, Yo-Yo Ma, Joshua Bell, Barbra Streisand, Stevie Wonder, Katy Perry, Mariah Carey, David Foster and Blake Shelton, as well as many other artists and groups.
He is a regular studio musician, having performed on numerous movie scores such as "Pirates of the Caribbean," "Despicable Me" and "The Lego Movie." He has also recorded for many television series such as "Empire," "Once Upon a Time" and "Marvel's Agents of S.H.I.E.L.D." Whitson often performs with local orchestras and ensembles, including the Los Angeles Opera.
A passionate educator as well, in addition to teaching viola at Cal Poly, he is a Los Angeles Philharmonic Teaching Artist, and maintains his own private studio.

For the last two summers, he has served as project manager for the Los Angeles Philharmonic's Youth Orchestra summer program in Idyllwild.
Growing up in the Bay Area, his first studies were with his parents who were also active performers and teachers. He was awarded a full scholarship to attend the San Francisco Conservatory of Music where he studied with Paul Hersh. He then completed his graduate studies at the University of Oklahoma where he was a member of the university's graduate string quartet.
Along with his love for music, Whitson is a passionate fly-fisherman, hiker and sports fan.