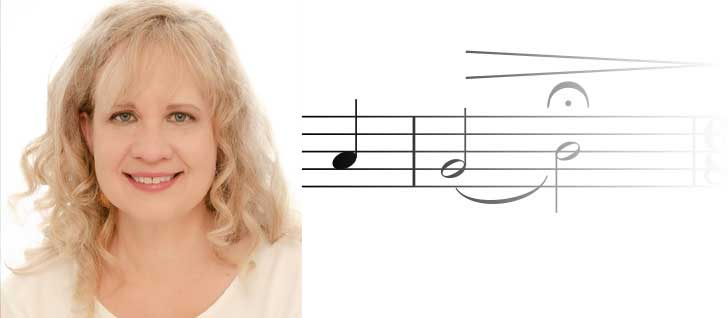 Meredith Brammeier is professor of music at Cal Poly, where she coordinates the music theory and musicianship programs. She holds a Bachelor of Arts degree in music from Princeton University, a Master of Music degree in composition from the Eastman School of Music, and a Doctor of Musical Arts degree in composition from the University of Southern California. Her compositions include pieces for soloists and small ensembles as well as works for concert band, choir and orchestra.
Brammeier's compositions have been performed across the U.S. and Europe, in venues ranging from St. Stephen's Cathedral in Vienna to Carnegie Hall in New York City. Her work has earned honors and awards from The American Prize, the Sorel Organization's Medallion Choral Composition Contest, the Roger Wagner International Choral Composition Competition, the California ACDA Choral Composition Competition, and the South Bay Master Chorale Choral Composition Contest.
During her time at Cal Poly, Brammeier has written multiple compositions for PolyPhonics, University Singers, the Cal Poly Symphony and the Cal Poly Wind Ensemble. Her  works have been commissioned by Choral Arts Initiative, Michigan City Municipal Band, Cuesta Concord Chorus, Central Coast Youth Chorus, Canzona Women's Ensemble, Convivia vocal quartet and numerous churches throughout the U.S.
In addition to her work as a composer and educator, Brammeier is also an active performer. She sings with Canzona Women's Ensemble, San Luis Obispo Master Chorale and the Cal Poly Bach Choir and has been featured as a soprano soloist with all three ensembles. Her work as a pianist has included the premiere performance of her Sonata for Horn and Piano, featuring Andrew Pelletier on the horn, at the 48th Annual International Horn Symposium in Ithaca, New York.