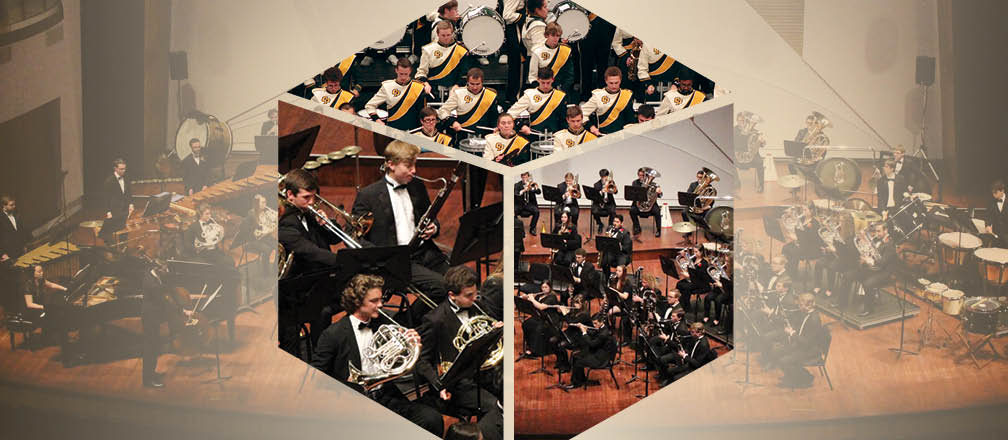 Cal Poly Wind Bands' Winter Concert: Winds of Change
Sunday, March 8, 2020
3 p.m. Miossi Hall, Performing Arts Center
Music has the ability to reflect artistic shifts and, on occasion, even to stir cultural change. From the adventurous storytelling of Michael Colgrass to the electroacoustic soundscapes of Alex Shapiro, the listener is invited to consider the development of our musical language in the context of a search for cultural direction and to examine our own roles in defining meaning in our communities.
Tickets ($12 and $14 general, $9 and $12 students)


Cal Poly Wind Bands' Spring Concert: What Dreams May Come
Friday, May 29, 2020
7:30 p.m. Miossi Hall, Performing Arts Center
The performing arts are a means by which we can look inward in study of the self. The works of John Mackey and David Maslanka have pushed the wind band medium and its possibilities. The Wind Orchestra and Wind Ensemble will end their season of performances with a program of compositions — both familiar and new — with the aim of extending our thoughts skyward, toward the future, and into our dreams.
Tickets ($12 and $14 general, $9 and $12 students)