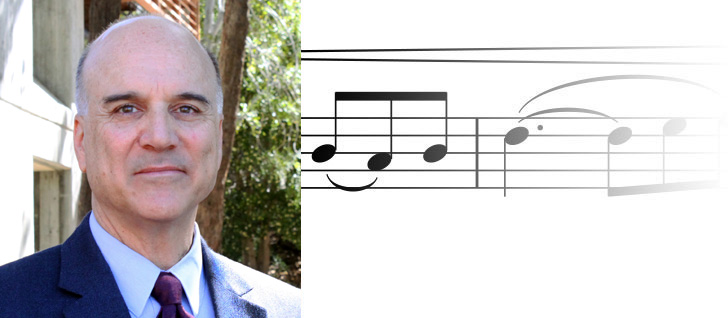 Contact information
Related Links
In addition to teaching in the Cal Poly Music Department, Ken Habib has been the associate director of the Middlebury College Arabic School, has taught music at Pomona College and the University of California Santa Barbara, and has taught Arabic at Cuesta College and Santa Barbara City College.
His recent publications include articles in The Encyclopedia of Islam ("Lebanon" and "Music"), in The Grove Dictionary of American Music ("Arab American Music," "Bob Dylan," "Bobbie Gentry," "Don McLean," "Diaspora," "Singer-Songwriter," "Suzanne Vega" and "Warren Zevon"), and on NPR's "Afropop Worldwide" ("Lebanon 1: Fairuz, A Woman for All Seasons").
An ongoing focus of his research is the iconic Lebanese singer, Fairuz, who in collaboration with the Rahbani family of composer-poets has been a preeminent force in Arabic art and popular music for six decades. This work includes musical and textual analysis, use of musical arts in the creation of personal and social meaning, and the experience of music culture in diaspora.
His doctorate in ethnomusicology with specializations in the music of the Middle East and American popular music is from UCSB, where he also earned a certificate in College and University Teaching and a Master of Arts in music composition. He holds a Bachelor of Arts degree in communications studies from UCLA. Habib also is a composer and performer, and his recordings include an album of original Arab art music, "Salam," and an album of original American art song, "Child in Me."