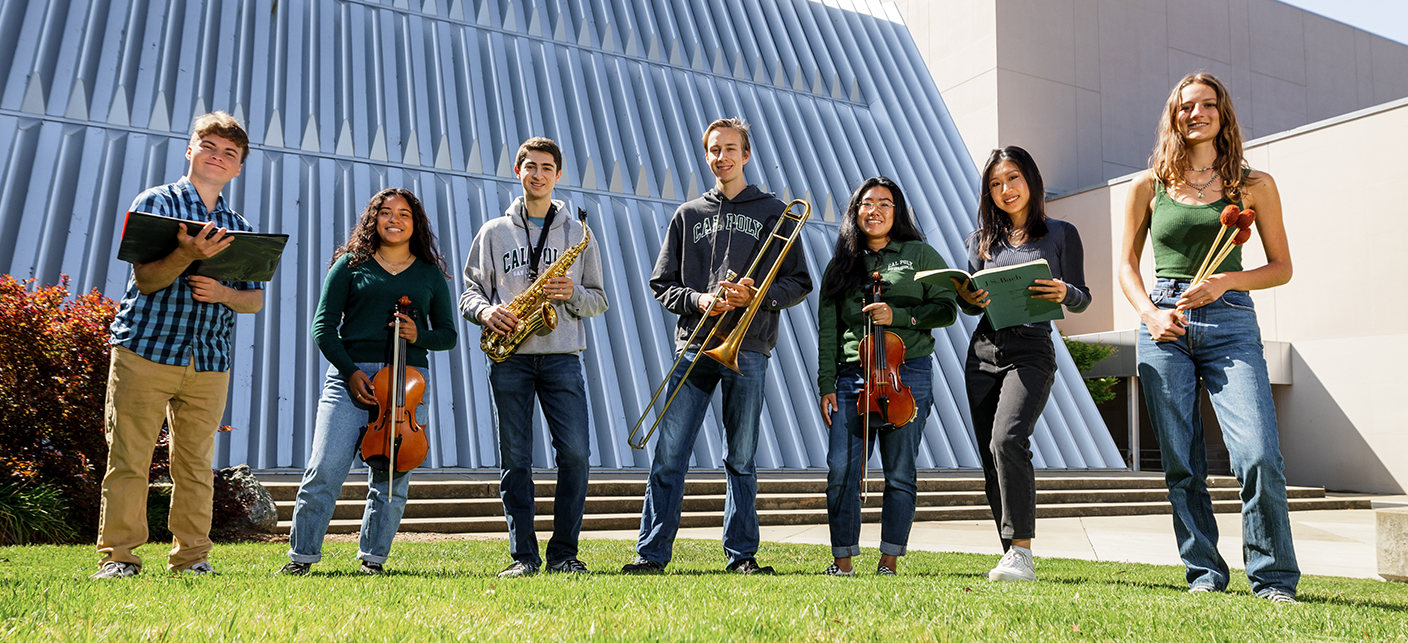 "I can't encourage you enough to apply to Cal Poly for music; it is the best decision I ever made."
—Corrie Stallings, (Music, '09) opera singer
Major in Music at Cal Poly
Learn by Doing in Music
As a music major, you will grow as a musician and refine your craft with first-hand experiences in performing, composing, conducting, producing, researching and teaching. During your senior year, members of the music faculty will help you create a unique final capstone project (senior project) that ties together what you have learned.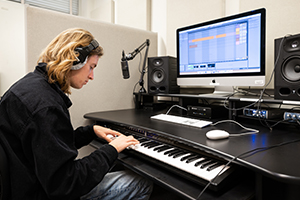 Choose Your Focus
With your electives and individual final capstone project, you can make your degree your own, whether your focus is composition, music education, jazz, music history, ethnomusicology, performance, or technology.
The Best of Big and Small
As part of a department devoted to undergraduates, you will perform, compose, conduct and create from day one. Upon entering the major, you will join a close-knit and supportive musical family and interact directly with faculty who are your instructors and your advisors. At the same time, you will have access to the many opportunities and resources of a large, diverse campus. You will meet talented, creative students from across campus in our ensembles and expand your horizons by exploring a variety of disciplines with exemplary faculty.
Questions?
Visit our FAQ page, and don't hesitate to contact us.