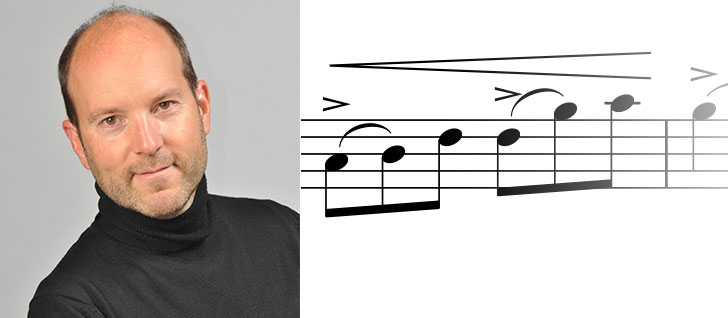 Contact information
Related Links
Christopher J. Woodruff has been director of bands since fall 2018. He served as associate director of bands since fall 2006, and was interim director for 2017-18. In addition to his responsibilities with the concert and athletic bands at Cal Poly, he teaches courses in music theory, music education and music appreciation. As instructor of trumpet, he also coaches the Cal Poly Brass Choir and teaches methods courses in brass pedagogy.
Inspired by participation at various music institutes while in high school — including the Boston Symphony Orchestra's Tanglewood Music Center — Woodruff pursued a bachelor's degree in music education at Louisiana State University. He continued his studies in conducting at Northwestern University, where he received the Eckstein Band Conducting Grant and earned a master's degree in music. His principal conducting teachers have included Frank Wickes, John Paynter, Stephen Peterson and Mallory Thompson. While in Chicago, Woodruff served as music director of the Spring Valley Concert Band and was a guest conductor for the Northshore Concert Band and the Northshore Chamber Orchestra.
He is also a guest conductor for the Cal Poly Symphony, Penn Central Wind Band, and San Luis Chamber Orchestra. For the upcoming season, he will conduct the San Luis Chamber Orchestra in its finale concert for the 2015-16 season on a program that will include Beethoven's Symphony No. 1 and Fucik's Florentinermarsch. He was recently appointed as assistant conductor for the current season of the San Luis Obispo Symphony.
An active trumpet performer, Woodruff has been a member of numerous professional and community ensembles. He has been featured in solo works for trumpet with the Penn Central Wind Band, San Luis Obispo Wind Orchestra, and the San Luis Obispo Chamber Orchestra. In 2014 he performed at the Kaleidoscope Festival in Dublin, Ireland. He has studied trumpet with James West, Joseph Jamerson, Adam Luftman, Rex Richardson and Jose Sibaja.