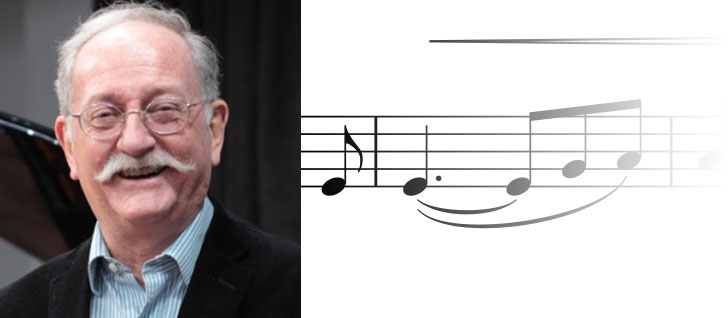 Craig Russell retired at the end of spring quarter 2022! You're welcome to sign his retirement card!
Craig Russell started teaching at Cal Poly in 1982, after earning his doctorate at the University of North Carolina. While at Cal Poly, he received numerous awards from the university, the California State University (CSU), and scholarly organizations throughout the world. They include the 2007 Wang Family Excellence Award in recognition of CSU faculty who distinguish themselves by exemplary contributions and achievements in their academic disciplines; the 2007 Cal Poly Distinguished Research Award; the 2007 Cal Poly College of Liberal Arts' Distinguished Research Award; the 1996 President's Arts Award; the 1994-95 CSU Trustee's Outstanding Professor Award, CSU's highest honor; and the 1994-95 Cal Poly Outstanding Faculty Award. In 2013 he was inducted into the prestigious Reial Acadèmie Catalana de Belles Arts de Sant Jordi (one of a few North American scholars to be inducted into the Spanish Royal Academy).
In addition to teaching traditional courses such as Music Appreciation and Music History, he pioneered popular classes such as The Beatles; Music of the '60s: War and Peace; and Popular Music Styles of Latin America.
His publications have also won numerous awards. His book "From Serra to Sancho: Music and Pageantry in the California Missions" won the 2010 Edna Kimbro award as the most distinguished publication dealing with missions. "J.B. Sancho: Pioneer Composer of California" won the Historical Society of Southern California's Norman Neuerburg Award for outstanding writing in early California history in 2007.
His compositions have been performed internationally to significant acclaim. The San Luis Obispo Symphony Orchestra has performed Russell's concerts in Carnegie Hall in New York City, the Walt Disney Concert Hall in Los Angeles, the John F. Kennedy Center for the Performing Arts in Washington, D.C., and the Sydney Opera House in Australia.
Russell has collaborated several times with the professional choir Chanticleer. Together they have produced a DVD and film, "Mission Road" — often broadcast on PBS — and four CDs, including: "Mexican Baroque," nominated for a Gramophone Award; "Matins for the Virgin of Guadalupe; Our American Journey," nominated for a Grammy Award; and the CD titled "Mission Road." They have gone on concert tours of the California missions, performing Russell's editions of Mexican cathedral music, California mission music and music from the Jesuit missions of Bolivia.