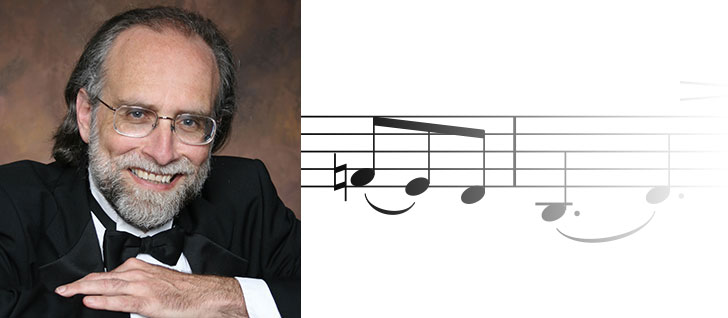 Paul Rinzler was Cal Poly Director of Jazz Studies 1997-2019. He earned his doctorate in theory/composition with a secondary emphasis in Jazz Pedagogy from the University of Northern Colorado.
On his jazz piano trio CD, "Active Listening," Cadence magazine noted "impressive trio interplay," and "rich dialogues." He appears as a special guest artist on the collective improvisation CD "Short to the House." Scarecrow Press re-released Rinzler's "Jazz Arranging and Performance Practice" in paperback. Scarecrow Press published Rinzler's latest book, "The Contradictions of Jazz." He recently gave the keynote address at the first conference on jazz and philosophy. His talk outlined a humanistic philosophy of jazz.
Rinzler retired from full-time teaching in 2019, but continues to teach as a lecturer.