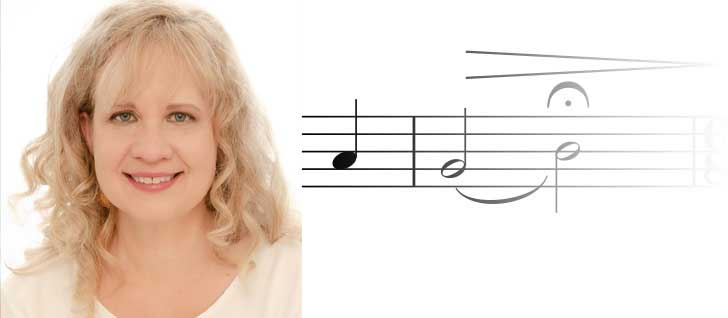 Meredith Brammeier is professor of music at Cal Poly, where she coordinates the music theory and musicianship programs. She holds a Master of Music degree in composition from the Eastman School of Music and a Doctor of Musical Arts degree in composition from the University of Southern California. She has composed for a wide variety of ensembles, ranging from college choirs and instrumental groups to church choirs and professional ensembles. Her most recent work, a sonata for horn and piano, was premiered by Andrew Pelletier at the International Horn Symposium in Ithaca, N.Y., in 2016.
Dr. Brammeier was named a semi-finalist in the Sorel Organization's Choral Medallion Competition in 2012-13 and in 2016. Her setting of Ben Jonson's "A Hymn on the Nativity of My Savior" for mixed chorus received an honorable mention in the 2007 Roger Wagner International Choral Composition Competition; her piece for women's chorus titled "Ocean Country" won the 2002 Choral Composition Competition of the California Chapter of the American Choral Directors Association. Brammeier's wind ensemble piece "Stitches in Time" has been performed in numerous venues, including at the Walt Disney Concert Hall in Los Angeles and at the 2013 Lutheran Summer Music Festival in Decorah, Iowa.
Brammeier's works have been commissioned by the Central Coast Children's Choir; Canzona Women's Ensemble; Convivia vocal quartet; Cal Poly's University Singers, PolyPhonics, and Wind Ensemble; Mt. Carmel Lutheran, St. Stephen's Episcopal, and United Methodist churches of San Luis Obispo; Trinity Lutheran Church of Ventura; and the United Methodist Church of Atascadero.