Cal Poly Student Opera Theatre Presents 'Musical Theater Duets' - Virtual
At the time of the presentation — by 7:30 p.m. Saturday, April 10— please enter below the password that was emailed to you. The Performing Arts Center will send that email on the day of the event to those who purchased tickets.
Program
Here's the presentation program which includes the ordered list of works and performers.
Donations
Cal Poly Student Opera Theatre could use your support! Please consider making a secure online donation at http://bit.ly/supportstudentopera.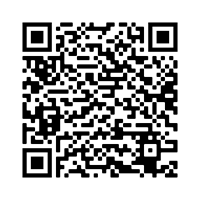 More about 'Musical Theater Duets'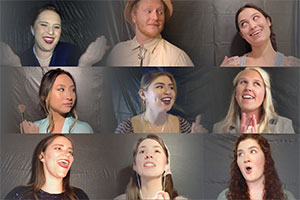 Cal Poly Student Opera Theatre (CPSOT) will present a collection of musical theater duets at 7:30 p.m. Saturday, April 10, during Cal Poly's 28th annual Open House, which will take place virtually April 8-10.
The duets, from some of the most classic and beloved American musicals, will be performed by 17 music majors who have collaborated remotely through extensive virtual rehearsals, recordings and online workshops.
The students produced a series of delightful ensemble numbers, including "Anything You Can Do" from "Annie Get Your Gun," "The Rain In Spain" from "My Fair Lady," "If I Loved You" from "Carousel," and "All 'er Nuthin'" from "Oklahoma!"
"Viewers will see two students perform onscreen at once, masterfully gesturing and interacting with one another while miles apart," said Amy Goymerac, CPSOT producer and director.
 
Music Department faculty and staff member Paul Woodring provided piano accompaniment for the performances. Music Department faculty member Dave Becker mixed and mastered the recorded performances.
Tickets to the virtual event are $5 and can be purchased online from the Performing Arts Center. To order by phone, call 805-SLO-4TIX (805-756-4849) between 9 a.m. and 5 p.m. Monday through Friday.The event link and password will be emailed the morning of the event