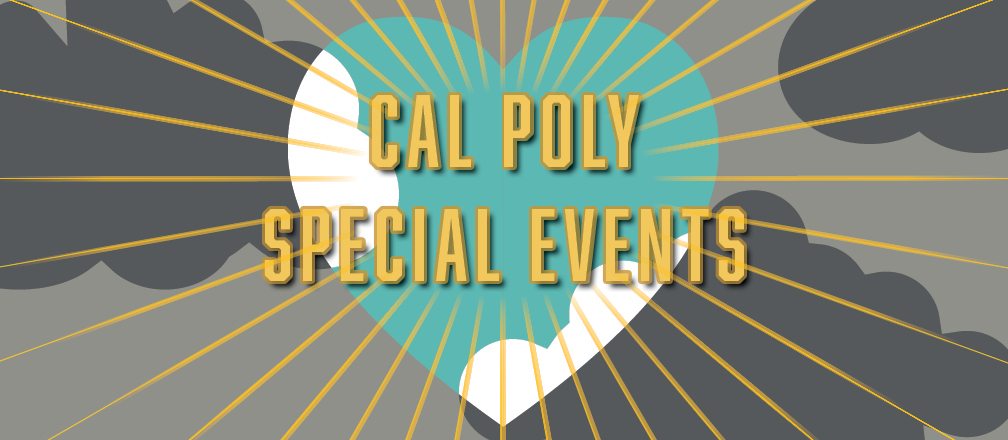 'Addressing Racism and Diversity in Music Institutions' Webinar
Thursday, April 28, 2022
11:10 a.m., broadcast viewable in Davidson Music Center, Room 218

The Cal Poly Music Department will present the third installment of "Addressing Racism and Diversity in Music Institutions." The forum will build from discussions raised from similar panels presented in 2020 and 2021.The guest panelists will be Stephanie Shonekan, associate dean of the College of Arts and Science and professor of music at the University of Missouri (MU), and Keith Jackson, dean of the College of Creative Arts at West Virginia University (WVU). Cal Poly Director of Jazz Studies Arthur White will again moderate the discussion.
Chanticleer and the Cal Poly Choirs: Beauty of the Day
Thursday, May 12, 2022
7:30 p.m., Performing Arts Center

The Grammy Award-winning vocal ensemble Chanticleer and two Cal Poly Choirs will present a concert titled "Beauty of the Day."
The concert is titled "Beauty of the Day," after Nico Muhly's composition of the same name. The work will be performed by the combined choral groups.
Chanticleer has been hailed as "the world's reigning male chorus" by The New Yorker, and it is known around the world as an orchestra of voices. Founded in San Francisco in 1978 by singer and musicologist Louis Botto, the group has sold more than a million recordings and performed thousands of live concerts to audiences worldwide.
Chanticleer's repertoire is rooted in the Renaissance, but has expanded to include a wide range of classical, gospel, jazz and popular music. It has a deep commitment to the commissioning of new compositions and arrangements.
For the concert, Chanticleer will perform repertoire from its current tour, and the Cal Poly Choirs will perform preview selections from their current season. PolyPhonics will perform several short works from their recent tour, and the Chamber Choir will perform movements from Hindemith's "Six Chansons."
At the end of the concert, the Cal Poly Choirs will join Chanticleer for the premiere of "Beauty of the Day," Muhly's composition which was commissioned by Chanticleer. The piece will feature university organist Paul Woodring on the Forbes pipe organ. Muhly is well known for his commissions for both classical and popular musicians, and he has written two operas for the Metropolitan Opera in New York.
Tickets ($24 and $35 general, $15 students)
W. Terrence Spiller: Beethoven Piano Sonata Cycle VI
Friday, May 13, 2022
7:30 p.m., Pavilion, Performing Arts Center

Pianist and Cal Poly Professor Emeritus W. Terrence Spiller will give an all-Beethoven recital. It is the sixth in Spiller's complete survey of the composer's piano sonatas.
Spiller will perform two of Beethoven's most famous "named" sonatas: "The Tempest," and the mammoth "Hammerklavier."
Spiller retired from full-time teaching in March 2021, but he will continue to teach applied piano in the Music Department.
Tickets ($20 general, $10 students)