W. Terrence Spiller: Beethoven Piano Sonata Cycle V
Friday, May 21
7:30 p.m.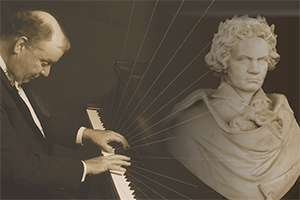 The fifth in Spiller's survey of the Beethoven piano sonatas: Sonata in E Major, Op.14 No.1; Sonata in D Major, Op. 28, "Pastoral"; Sonata in E Minor, Op. 90; and Sonata in A flat Major, Op. 110.
After the broadcast on May 21, the performance will be available on demand through May 28.
Tickets to the virtual event are $5 and can be purchased online from the Performing Arts Center. To order by phone, call 805-SLO-4TIX (805-756-4849) between 9 a.m. and 5 p.m. Monday through Friday.The event link and password will be emailed the morning of the event