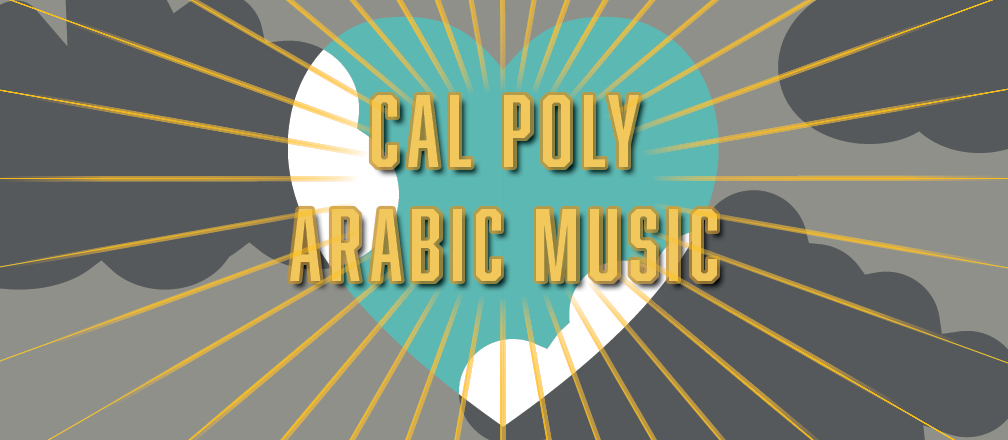 The Arab Music Ensemble will perform a variety of seminal Arab art music along with celebrated selections from historically related cultures. In addition to the orchestra and choir that comprise the ensemble, a dance troupe will feature prominently in the show as will critically acclaimed guest artists from the larger region. Members perform on Arab and adapted instruments as well as those from interconnected music cultures, and performers hail from a wide range of majors on campus and professions off campus.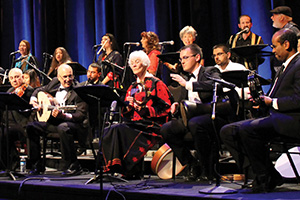 Cal Poly Arab Music Ensemble Fall Concert
Saturday, Nov. 6, 2021
7:30 p.m., Performing Arts Center
The Cal Poly Arab Music Ensemble and guest artists will perform a program of music and dance from the Eastern Mediterranean and larger region.
The Cal Poly Arab Music Ensemble is a combined orchestra and choir with vocal and instrumental soloists. Its members are from a wide range of majors on campus and professions off campus.
Critically acclaimed guest artists from the metropolitan San Francisco and Sacramento areas will be featured in the program, including Ishmael on qanun (trapezoidal zither), Fathi Aljarrah on kamanja (violin) and Faisal Zedan on riqq (tambourine), daff (frame drum) and darabukka (goblet drum).
Continuing a longstanding collaboration, San Luis Obispo dance director Jenna Mitchell will lead a dance troupe in original choreography to complement the ensemble of instrumentalists and singers. Cal Poly music Professor Ken Habib, a composer, performer, conductor and ethnomusicologist, will direct the event.
The show will include some of the most celebrated repertoire of Arab art and popular music. Preeminent composers, poets and artists include Umm Kulthum, Fairuz, Nazem al-Ghazali, Karem Mahmoud, Bayram al-Tunisi, Ahmed Mansour and renowned sixth-century poet Antara Ibn Shaddad.
The concert will feature contemporary works and traditional genres, including the muwashshah, a genre of poetry and song that has traveled throughout Arab society from its origins in the artistic milieu of 10th-century Andalusia. The ensemble will also perform selections from the shared traditions of the Ottoman era, including instrumental pieces having seven-, 10- and 14-beat metric modes. Improvisation, vital to Arab art music, will also figure prominently in the program.
Tickets ($15 and $20 general, $10 students)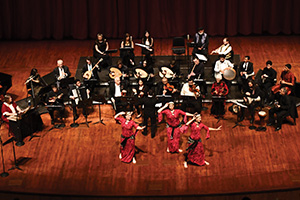 Cal Poly Arab Music Ensemble Winter Concert
Saturday, Feb. 19, 2022
7:30 p.m., Performing Arts Center
Tickets ($15 and $20 general, $10 students)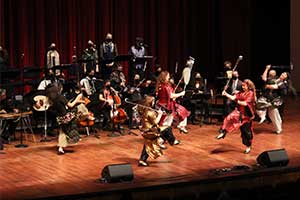 Cal Poly Arab Music Ensemble Spring Concert
Saturday, June 4, 2022
7:30 p.m., Spanos Theatre
Tickets ($20 general, $10 students)