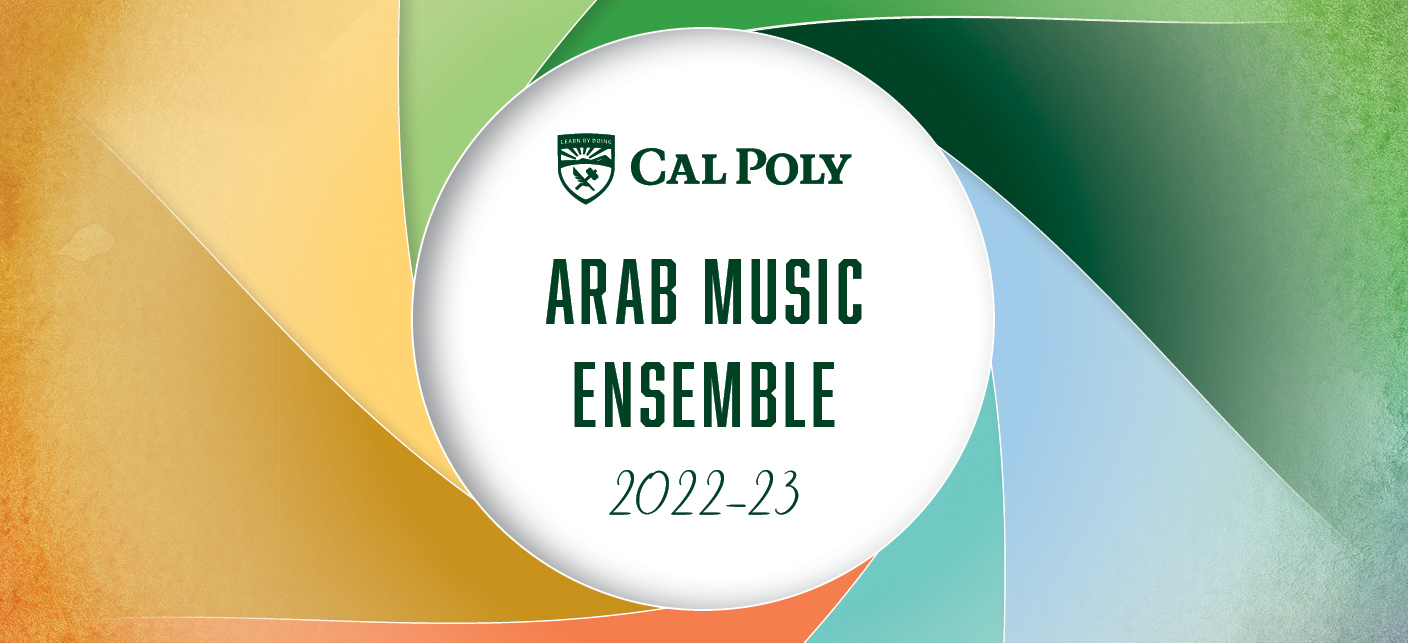 Get a 20% discount when purchasing to four or more Music Department events sold through the Cal Poly Ticket Office. New! Cal Poly faculty and staff receive 20% discount for any Music Department event sold through the ticket office.
The Arab Music Ensemble's three annual concerts present a wide range of art, folk and popular music from Arab society as well as selected seminal pieces from the historically interconnected areas of Southwest Asia and North Africa. Programs also feature critically acclaimed guest artists whose professional skill and virtuosity add enormously to the performances and to the educational experience of the ensemble and audience alike.
Cal Poly Arab Music Ensemble Spring Concert
Saturday, May 27, 2023
7:30 p.m., Spanos Theatre
The Cal Poly Arab Music Ensemble will showcase music from multiple regions for its Spring Concert!
Several classic Iraqi songs, as well as celebrated selections of Lebanese, Palestinian, Romanian and Syrian music will be featured.
Composers, poets and artists to be represented on the program include the Anton Pann Ensemble, Elias Rahbani, Fairuz, Marcel Khalife and Nazem al-Ghazali.
"Al-Madrasa Al-Arabiyya," a composition by Arab Music Ensemble Director Ken Habib, will have its world premiere.
Critically acclaimed guest artists to be featured include Ishmael on qanun (zither), Fathi Aljarrah on kamanja (violin), and Faisal Zedan on riqq (tambourine), daff (frame drum) and darabukka (goblet drum).
San Luis Obispo dance director Jenna Mitchell will lead the dance troupe in the performance of original choreography that dialogues with the music.
The Arab Music Ensemble is an orchestra and choir with vocal and instrumental soloists. Its membership represents a range of majors on campus and professions off campus. The dance troupe has a similar composition and has collaborated with the Arab Music Ensemble since its formation in 2006.
Tickets ($20 general, $10 students)