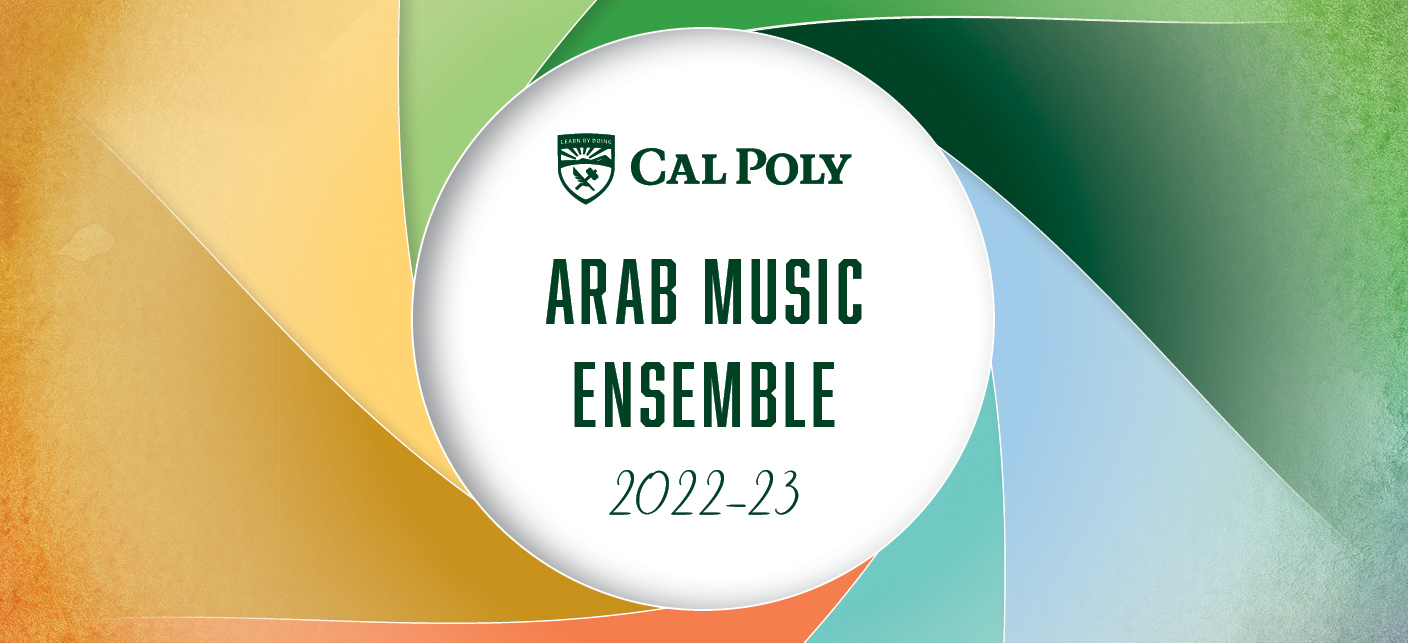 Tickets will go on sale on Aug. 15. Get a 20% discount when purchasing to four or more Music Department events sold through the Cal Poly Ticket Office. New! Cal Poly faculty and staff receive 20% discount for any Music Department event sold through the ticket office.
COVID-19 guest requirements for attending events. A green campus pass is acceptable for students.
The Arab Music Ensemble's three annual concerts present a wide range of art, folk and popular music from Arab society as well as selected seminal pieces from the historically interconnected areas of Southwest Asia and North Africa. Programs also feature critically acclaimed guest artists whose professional skill and virtuosity add enormously to the performances and to the educational experience of the ensemble and audience alike.
Cal Poly Arab Music Ensemble Fall Concert
Saturday, Dec. 3, 2022
7:30 p.m., Spanos Theatre
Tickets ($20 general, $10 students)
Cal Poly Arab Music Ensemble Winter Concert
Saturday, March 18, 2023
7:30 p.m., Spanos Theatre
Tickets ($20 general, $10 students)
Cal Poly Arab Music Ensemble Spring Concert
Saturday, May 27, 2023
7:30 p.m., Spanos Theatre
Tickets ($20 general, $10 students)