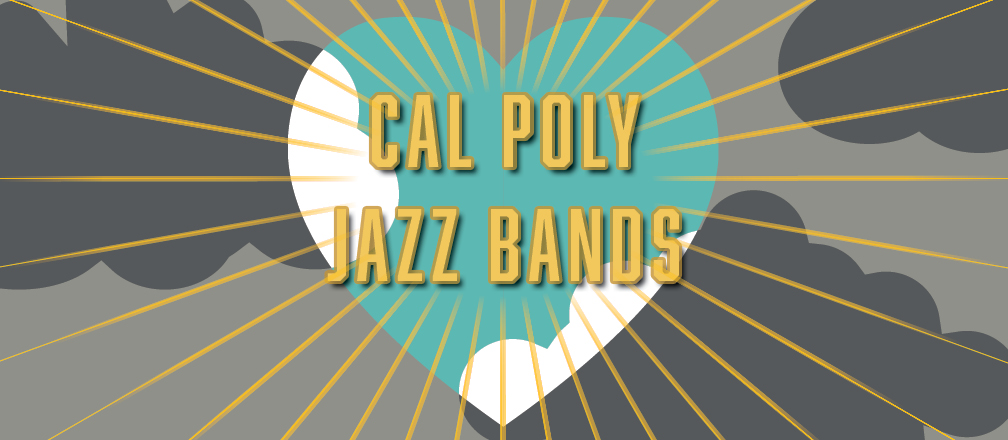 Cal Poly Spring Jazz Combos Hang
Saturday, May 21, 2022
7:30-10:30 p.m.
More information is on the free events page.
Cal Poly Spring Jazz Concert
Saturday, May 28, 2022
7:30 p.m., Spanos Theatre
The concert featuring the Jazz Ensemble and Vocal Jazz Ensemble. It willcelebrate the digital release of the Vocal Jazz Ensemble's new single, "Sunlight," which is an arrangement by Cal Poly Director of Jazz Studies Arthur White of a tune by Esperanza Spalding. Music major and vocalist Danna Dumandan and Grammy award-winning drummer Gregg Bissonette are featured on the recording, and White performs the other instruments. The single will be available from streaming music services the week of May 23, and is part of a full album that is scheduled to be released in the fall.
New, original music by Jazz Ensemble members Bryce Yuen and Wyatt Willard will be premiered. Yuen, a first-year materials engineering major, composed "Stay at Home," and Willard, a second-year music major, composed "Big Fish." The big band will also feature fourth-year music major and vocalist Mady Frei.
The groups will also perform music by Bob Mintzer, Stephen Sondheim, John Clayton, Charles Mingus and others.
Tickets ($20 general, $10 students and Jazz Federation members)