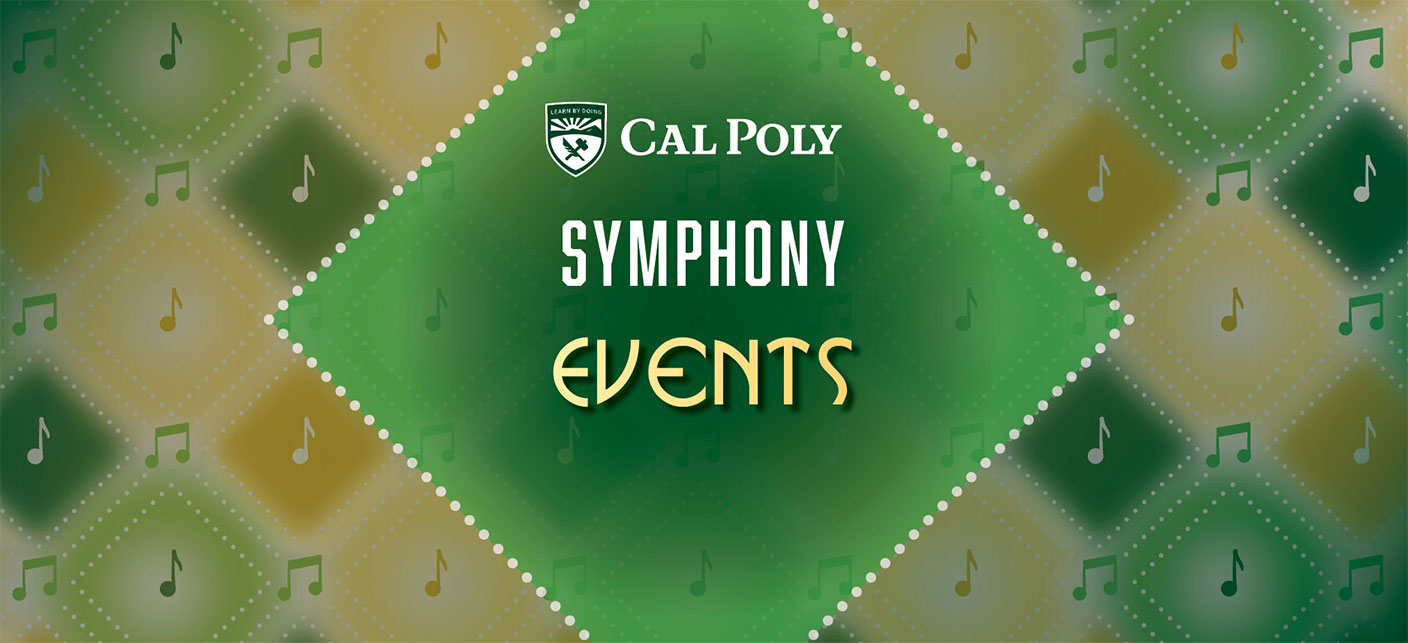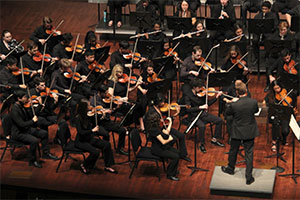 Cal Poly Symphony Fall Concert with the Harmony Magnet Academy Symphony Orchestra
Sunday, Dec. 3, 2023
3 p.m., Performing Arts Center
The Harmony Magnet Academy Symphony Orchestra (HMASO) will join the Cal Poly Symphony for its Fall Concert at 3 p.m. Sunday, Dec. 3, in the Performing Arts Center.

Harmony Magnet Academy, located in Strathmore, California, offers students a rigorous curriculum with a program of study in either the Academy of Engineering or the Academy of Performing Arts. It was recently named one of the top 5% of high schools in the nation by U.S. News and World Report, and the top high school in Tulare County.

The concert will begin with selections played by the HMASO, including Aaron Copland's "Fanfare for the Common Man," arranged by Robert Longfield; and Ludwig van Beethoven's Symphony No. 6, fifth movement, "Shepard's Hymn," arranged by Vernon Leidig.

Then there will be a side-by-side performance for which the strings of both ensembles will fill the stage to perform John Corigliano's "Voyage for String Orchestra."

The Cal Poly Symphony will perform Valerie Coleman's "Umoja." According to Coleman, "'Umoja,' the Swahili word for unity and the first principle of the African diaspora holiday Kwanzaa, was first composed as a simple song for women's choir." The composer reworked it for woodwind quintet, then for full orchestra. "This version honors the simple melody that ever was but is now a full exploration into the meaning of freedom and unity. Now more than ever, Umoja has to ring as a strong and beautiful anthem for the world we live in today."

The concert will conclude with the Cal Poly Symphony's performance of Antonín Dvořák's lyrical Symphony No. 8.

The HMASO will be conducted by Nicholas Walters and Zander Smith, and Music Professor David Arrivée will conduct the rest of the program.
Tickets ($15 and $20 general, $10 students)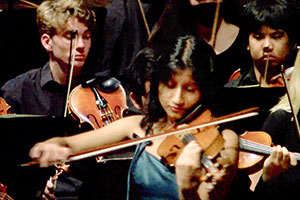 Cal Poly Symphony Winter Concert: Student Soloist Showcase
Saturday, March 9, 2024
7:30 p.m., Performing Arts Center
Every year, the symphony holds auditions for student soloists and composers of any major. Come hear the winners of this year's solo competition and celebrate musical talent from across the university. The orchestra will also perform selections from Sergei Prokofiev's "Romeo and Juliet."
Walton: Viola Concerto, mvt. 1 – Jayden Perez (viola)

Lerner & Loewe: "I Could Have Danced All Night" from "My Fair Lady" – Helena Fuller (voice)

Dvořák: "Song to the Moon" – Melissa Scarpelli (voice)

Grieg: Piano Concerto in A Minor, mvt. 1 – Simone Gabriel (piano)

"Falling from the Sky" (premiere) - Wyatt Willard (composition)
Tickets ($15 and $20 general, $10 students)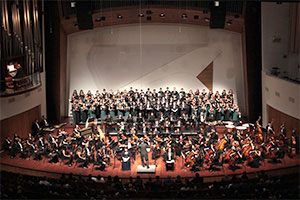 Cal Poly Symphony and Choirs: France Tour Preview Concert
Saturday, June 8, 2024
7:30 p.m., Performing Arts Center
The Cal Poly Choirs and Symphony will combine to present repertoire the groups will perform while on tour in France. Repertoire will include selections by American composer Dan Forrest as well as Canadian composer Nathaniel Dett's "Chariot Jubliee." Selections by French composers Gabriel Fauré and Camille Saint-Saêns will also be included.
Tickets ($15 and $20 general, $10 students)