Cal Poly Symphony Spring Concert - 'Voices Past and Present' - Virtual
At the time of the presentation — by 7:30 p.m. Friday, June 11— please enter below the password that was emailed to you. The Performing Arts Center will send that email on the day of the event to those who purchased tickets.
Here's the presentation program which includes the ordered list of works and performers.
If you experience browser issues accessing the concert, please use this link.
Concert Chat
Once the password is entered, a window will appear for you to enter your name. To the right, above the name field, it's advisable to click on thre three dots and select "Pop out" for ease of viewing the chat session.
Donations
The Cal Poly Symphony could use your support! Please consider making a secure online donation at bit.ly/supportsymphony.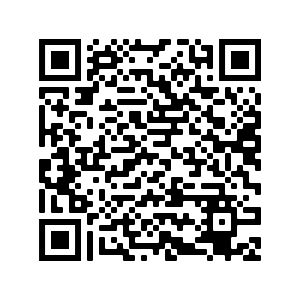 More about the concert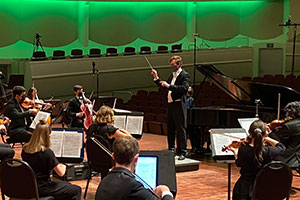 The Cal Poly Symphony will present its season finale, "Voices Past and Present," through a virtual presentation at 7:30 p.m. Friday, June 11.
The program will include music for winds and brass, music for string orchestra and music for everyone together. The winds and brass will conclude their yearlong exploration of Gordon Jacob's "Old Wine in New Bottles," a set of pieces based on old English folk songs.
The orchestra's string section will perform Chicago-based composer Stacy Garrop's "Lo Yisa Goy," an instrumental setting of the Jewish prayer for peace.
Everyone will come together to play two works: Ralph Vaughan Williams' "English Folk Song Suite," orchestrated by Jacob, and Nkeiru Okoye's "Voices Shouting Out," written in response to the events of 9/11.
The Cal Poly orchestra has rehearsed and recorded as a hybrid ensemble since the fall. This included an inside in-person string ensemble meeting, an outside in-person wind and brass musicians meeting, and other student musicians joining remotely from home. The combined efforts of these three methods of performing will make up the presentation.
Tickets to the virtual event are $5 and can be purchased online from the Performing Arts Center. To order by phone, call 805-SLO-4TIX (805-756-4849) between 9 a.m. and 5 p.m. Monday through Friday.The event link and password will be emailed the morning of the event