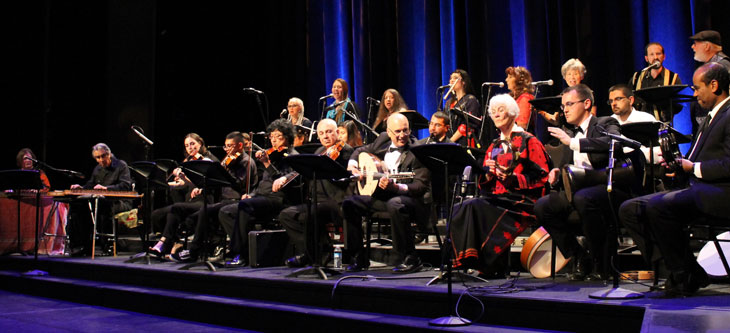 Arab Music Ensemble
The Cal Poly Arab Music Ensemble performs the art and popular music of a wide range of Arabic-speaking societies as well as selected seminal pieces having widespread appeal in the larger region. Members learn the underlying systems of melodic and metric modes as they perform a variety of composed genres and improvisational forms that include some of the oldest continuously performed art music traditions in the world.
Students may sing and/or play traditional or adapted instruments (e.g., oud, violin, qanun, nay, riqq, daff, darabukka/tabla, bass, cello, accordion, guitar, reed instruments, and additional percussion). The ensemble combines a choir and orchestra, and members may have the opportunity to perform as a soloist or in a chamber group as well.
Performances include formal concerts at the end of the quarter in addition to optional shows on and off campus for special occasions. Coordination with a wonderful ensemble of dancers adds greatly to the large formal concerts.
Vocalists and instrumentalists of all skill levels are welcome! Previous experience is not required, and participation is open to all students and community members.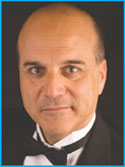 Ensemble Director
Ken Habib
Email Dr. Habib
Office phone: 805-756-2741
Office location: Davidson Music Center, building 45, room 218C