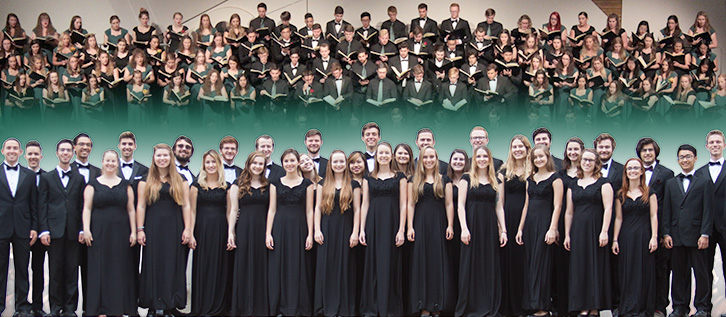 Cal Poly Chamber Choir Concert: John Rutter 'Requiem'
Saturday, May 11, 2019
8 p.m., Mission San Luis Obispo
The Cal Poly Chamber Choir will perform John Rutter's beloved setting of the Requiem text, accompanied by chamber orchestra.
Tickets ($14 general, $9 students)
Cal Poly Choirs Spring Concert: For the Beauty of the Earth
Sunday, June 2, 2019
3 p.m., Harold J. Miossi Hall, Performing Arts Center
This concert will include musical works centered around the themes of nature and the natural world. Selections will include works by Pyotr Tchaikovsky, Charles Stanford, Stephen Chatman and many more.
Tickets ($12 and $14 general, $9 and $12 students)