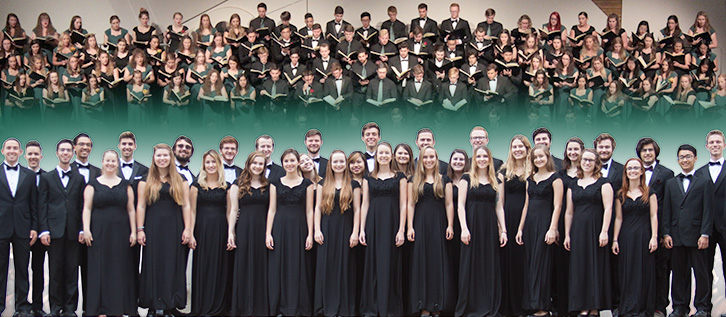 Choirs
The inaugural season with Cal Poly's new director of choral activities and vocal studies, Scott Glysson.
Cal Poly Choirs Winter Concert: Lux Perpetua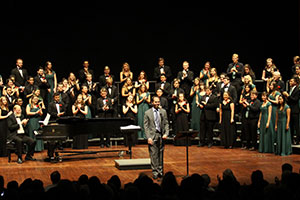 Saturday, March 17, 2018
8 p.m., Harman Hall, Performing Arts Center
Lux perpetua, or "light eternal," is the final portion of the traditional Requiem Mass. Join the Cal Poly Choirs in an exploration of works that revolve around the theme of light. Works by Maurice Duruflé, Eriks Esenvalds and others. Dancers from the Theatre and Dance Department's composition class, under the direction of Diana Stanton, will collaborate to create original choreography for the piece.
Tickets ($12 and $14 general, $9 and $12 students)
Cal Poly Choirs Spring Concert with the Cal Poly Symphony
Sunday, June 3, 2018
8 p.m., Harman Hall, Performing Arts Center
The Cal Poly Choirs join forces with the Cal Poly Symphony to perform Maurice Duruflé's "Requiem."
Tickets ($12 and $14 general, $9 and $12 students)