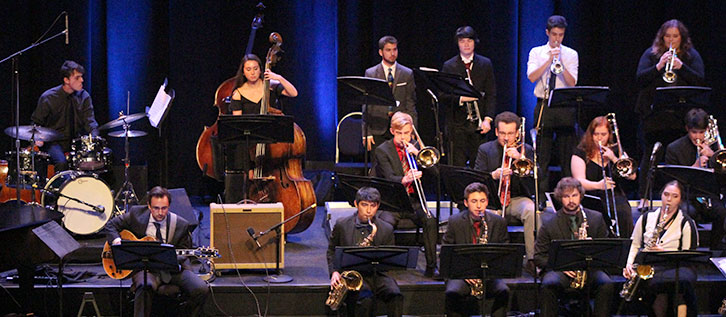 University Jazz Bands
Cal Poly Jazz Ensembles provide opportunities for students to learn the jazz language through performance of literature from the great bands of all eras, arranging and composition of new works, and improvisation based on the masters of the music. They participate in a varied and exciting schedule of events that include:
Performances on and off campus, including concerts at the Performing Arts Center, for local jazz festivals, and others
Repertoire from Duke Ellington, Count Basie, Thad Jones, Bob Brookmeyer, Miles Davis, John Coltrane, among others, as well as new music from faculty and students
Touring regionally and internationally. Recent tours include in London in 2016, Puerto Rico in 2011, and China in 2004
Clinics and workshops with renowned jazz musicians (Peter Erskine and Joe Locke, 2019)
Auditions

Prepare a short piece — a transcription, for example —of your choosing, improvise on the blues, and sight read. Visit the Jazz Bands website for more information.

Students who have auditioned and been accepted will enroll in one or more of the following:

Jazz Ensemble (University Jazz Band I) MU 170-01 or MU 370-01
Rehearsal: MTWF 11:10—12 p.m.

Jazz Band (University Jazz Band II) MU 170-02 or MU 370-02
Rehearsal: MW 3:10—4:30 p.m.
Vocal Jazz Ensemble and Combo members will enroll in MU 171-04 or MU 371-04, and rehearsals are by arrangement.
Note: First-years and sophomores enroll in lower division courses, juniors and seniors in upper division courses

If you have questions about participating in the jazz bands, the auditions or just want more information, email Director of Jazz Studies Arthur White.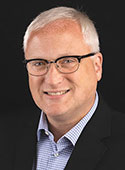 Ensemble Director
Arthur White
Email Dr. White
Phone: 805-756-5792
Jazz Bands Website