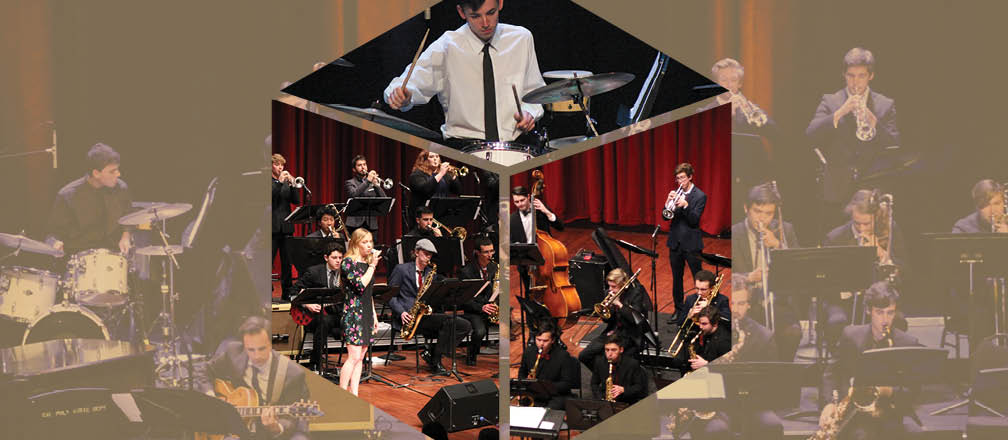 University Jazz Bands
The jazz ensembles at Cal Poly are moving forward in 2019–20 under new leadership, as the Music Department welcomes Arthur White as its new director of jazz studies.
White was previously the director of jazz studies at the University of Missouri and Northeastern State University in Oklahoma.
He looks forward to creating a new legacy for jazz at Cal Poly, while honoring the foundation of excellence established by his predecessors.
Cal Poly Winter Jazz Concert
Saturday, Feb. 29, 2020
7:30 p.m., Miossi Hall, Performing Arts Center
The Winter Jazz Concert falls on leap day this year! The university's two large jazz ensembles and Cal Poly Vocal Jazz will perform. The Cuesta College Jazz Ensemble, directed by Ron McCarley, will perform a guest set.
Tickets ($12 and $14 general, $9 and $12 students and Jazz Federation members)
Cal Poly Spring Jazz Concert
Friday, June 5, 2020
7:30 p.m., Spanos Theatre
Tickets ($14 general, $9 students and Jazz Federation members)