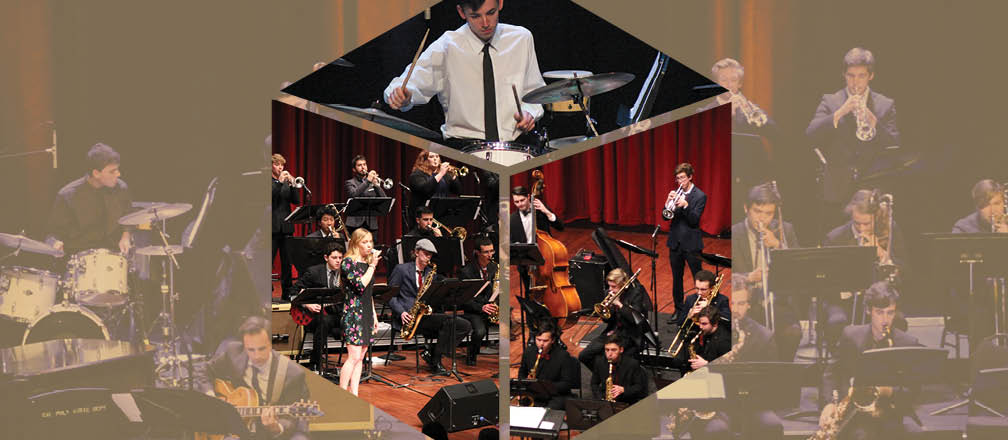 University Jazz Bands
The jazz ensembles at Cal Poly are moving forward in 2019–20 under new leadership, as the Music Department welcomes Arthur White as its new director of jazz studies.
White was previously the director of jazz studies at the University of Missouri and Northeastern State University in Oklahoma.
He looks forward to creating a new legacy for jazz at Cal Poly, while honoring the foundation of excellence established by his predecessors.
Cal Poly Spring Jazz Concert
Friday, June 5, 2020
7:30 p.m., Spanos Theatre
Several of Arthur White's original compositions will be premiered at the concert, including two written specifically for Cal Poly's Jazz Ensemble: "Bishop Peak," inspired by the San Luis Obispo landmark, and the Cuban-flavored "Sin Duda," a rewrite of his first original big band composition. His arrangement of "All in a Row" — vibraphonist Mike Mainieri's serialism-inspired funk piece — as well as "Bizarre Twist" — a heavy jazz fusion tribute to brothers Michael and Randy Brecker — will also be performed. White has collaborated numerous times with the Breckers.
Tickets ($14 general, $9 students and Jazz Federation members)