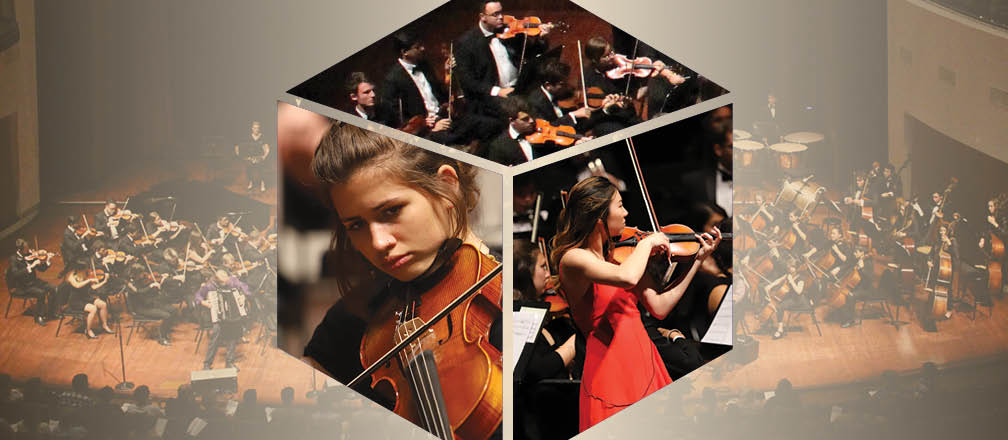 Cal Poly Symphony Fall Concert: Teamwork
Friday, Dec. 6, 2019
7:30 p.m. Miossi Hall, Performing Arts Center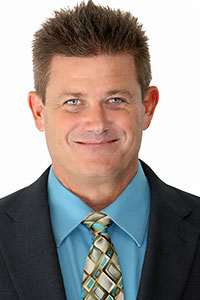 Dave Becker
This concert celebrates the many kinds of teamwork that are uniquely possible at Cal Poly.
Guest artist Dave Becker, saxophone, will be brought into the Cal Poly Symphony team to present music from the Grammy award-winning album "Charlie Parker with Strings."
The symphony will join forces with a student team from Cal Poly's Liberal Arts and Engineering Studies major to present video game music with full-building visual projections.
The newly formed Cal Poly Chamber Orchestra will also take the stage to perform — as a team and without a conductor.
Two major works will explore the story of Romeo and Juliet. The full symphony will present music from Sergei Prokofiev's ballet, "Romeo and Juliet," with large screen projections crafted by a student team from Cal Poly's Art and Design Department, under the guidance of Sky Bergman; and, the symphony will perform Bernstein's "Symphonic Dances from West Side Story," a 20th-century retelling of Shakespeare's tragedy.
Tickets ($12 and $14 general, $9 and $12 students)
Cal Poly Symphony Winter Concert: Student Soloist Showcase, Finlandia and The Moldau
Sunday, March 1, 2020
3 p.m. Miossi Hall, Performing Arts Center
Every year, the Cal Poly Symphony holds auditions for student soloists of any major. The prize for several of them is a performance with the symphony! Come hear this year's winners and celebrate musical talent from across the university.
The symphony will also play works by two composers who celebrate their native land in music: Czech composer Bedřich Smetana and Finnish national icon Jean Sibelius.
Tickets ($12 and $14 general, $9 and $12 students)
Cal Poly Symphony and Choirs Spring Concert
Saturday, June 6, 2020
7:30 p.m., Miossi Hall, Performing Arts Center
The Cal Poly Symphony and Choirs have commissioned world-renowned composer Stacey Gibbs to compose a work for chorus and orchestra, which will have its San Luis Obispo premiere at this concert. The commission, which is a partnership with San Jose State University, is a way to celebrate the music of living American composers. Gibbs is best known for his modern and exciting — yet stylistically appropriate ­— arrangements of African American spirituals. The choir and symphony will also perform the work while on a performance tour of France in the summer of 2020.
The combined ensembles will also perform Dan Forrest's "i thank You God for most this amazing day," a lyrical setting of one of E.E. Cummings' well-known poems.
Separately, the choirs will present several motets of Camille Saint-Saëns, and the symphony will perform a set on its own.
Tickets ($12 and $14 general, $9 and $12 students)