New Faculty
Laura Gaynon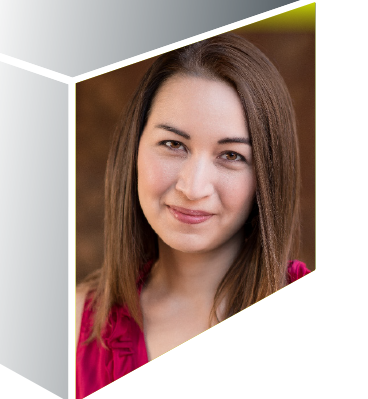 Laura Gaynon is the department's new cello instructor. She earned degrees from Yale University and the San Francisco Conservatory of Music, where she graduated with a master's degree in cello performance, an artist certificate in chamber music, and an emphasis in historical performance practice. She has performed both modern and baroque cello in concert halls across the U.S., Europe, Canada and China. Based in San Francisco, she has performed with the American Bach Soloists, the Oregon Bach Festival Orchestra, San Francisco Chamber Orchestra, Opera Parallele, Magik*Magik Orchestra, One Found Sound, and the baroque chamber ensemble MUSA. A passionate chamber musician, she is the cellist of the Pacific Crest String Quartet, which forms the faculty of the Pacific Crest, Music Festival. Read more on Gaynon.
Michael Whitson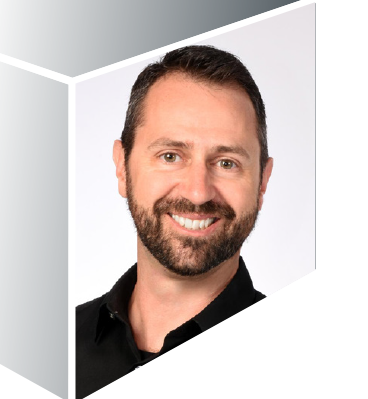 Michael Whitson, viola instructor, has shared the stage with Itzahk Perlman, Yo-Yo Ma, Joshua Bell, Barbra Streisand, Stevie Wonder, Katy Perry, Mariah Carey, David Foster and Blake Shelton, as well as many other artists and groups. He is a regular studio musician, having performed on numerous movie scores such as "Pirates of the Caribbean," "Despicable Me" and "The Lego Movie." He has also recorded for many television series such as "Empire," "Once Upon a Time" and "Marvel's Agents of S.H.I.E.L.D." Whitson often performs with local orchestras and ensembles, including the Los Angeles Opera. He attended the San Francisco Conservatory of Music with a full scholarship, then completed his graduate studies at the University of Oklahoma. Read more on Whitson.
Paul Woodring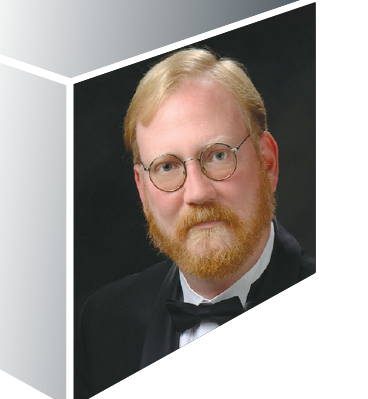 Though Paul Woodring is by no means new to the department — he's been staff accompanist since 2003, and is the university organist — he is new in the role of faculty member. He has been teaching piano this fall while W. Terrence Spiller has been on sabbatical, and will be teaching organ during future quarters. Woodring specialized in organ performance at Cal State Northridge, studying under Sam Swartz and David Britton. He then studied organ and harpsichord in Vienna under Otto Bruckner and Elfriede Stadlmann. As an accompanist, Woodring has worked with the Los Angeles Master Chorale, the Mormon Tabernacle Choir and the Los Angeles Opera Company among other well-known ensembles. More about Woodring is on the faculty website.
Alba Franco-Cancél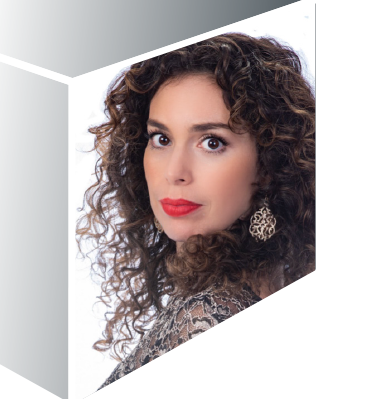 Alba Franco-Cancél, soprano, taught voice fall quarter. She earned a doctorate in voice from the Conservatory of Music of the University of Missouri. She also holds a Maser of Music degree in voice and literature from the University of Illinois, and a Bachelor of Music degree in voice from de Conservatory of Music of Puerto Rico. Recent appearances include her European debut as Christine in "The Phantom of the Opera" in Bari, Italy; the role of Sarah in "La Llorona" by Hector Armienta with Opera Cultura in San Jose, California; Lucinda in "Dark Sisters" by Nico Muhly with Opera Fayetteville in Arkansas; and Queen of the Night in "The Magic Flute" with Opera San Luis Obispo. She is a 2021-22 Opera San Luis Obispo resident artist. Read more on Franco-Cancél.
Thank you to Franco-Cancél for filling in for Amy Goymerac who has been spending time with her baby. (Congratulatios, Amy!).
More Faculty News
Meredith Brammeier and Laura M. Kramer
Meredith Brammeier and Laura M. Kramer composed works for the Art of Virus project. From the project website:
"The ArtOfVirus is an initiative using music to model the spread of a pandemic, the mutation of a virus, its latency, disappearance, and re-appearance, in other words behavior… Kornél Fekete-Kovács created a melody consisting of nine notes, which can be considered the strain of the virus. This melody lacks rhythm, tonality, harmony or any other context. This way the nine notes can be easily adapted to the different musical trends and styles of the different artists. As a first step, he sent the 'virus' motif to ten composers, who will create the first mutations of the 'body," thus the first ten branches of the spread of the 'virus.' Every composer in the chain passes forward the music."
Scott Glysson
Scott Glysson gave a presentation on July 27 titled "Keeping Culture though a Crisis: Keeping Your Singers Energized, Excited and Engaged in Uncertain Times" for the virtual California Choral Directors Association (ACDA) conference. About 250 people attended the session.
In May, Glysson participated in an ACDA task force for best practices during COVID-19, including creating several TedTalk-type videos to share with colleagues across the country.
Ken Habib
Ken Habib gave a lecture-demonstration on Arabic music history and performance for the Middlebury College Arabic School on July 8. On Aug. 2, he presented on the panel, Identity and Cultural Diversity, hosted by the Middlebury College Language Schools which featured panelists in the U.S. and Egypt.
Laura M. Kramer
In May, Laura Kramer's arrangement of "Amazing Grace" was used by the 257th Army Band Saxophone Quartet in Washington, D.C., in a video the group prouduced that pays tribute to the DC National Guard's work during the coronavirus pandemic.
Alyson McLamore
One of the ironies of the COVID-19 pandemic is that it developed during the year that the competition theme for the 2019-20 U.S. Academic Decathlon was "In Sickness and in Health: An Exploration of Illness and Wellness." Alyson McLamore wrote the music curriculum for that competition, using the title "'Til Death Do Us Part: Mortality Made Musical." The curriculum included focused examination of 14 compositions, and Cal Poly music majors will roll their eyes to know that one of the selections was the "Dies irae," a Catholic funeral chant.
McLamore also reviewed "Mozart in London," a Signum Records CD recorded by Ian Page and the Mozartists, for the fall 2020 issue of the Mozart Society of America newsletter. McLamore was re-elected as treasurer for that society in May. Early in 2020, she had written program notes for the 50th anniversary season of the 2020 Festival Mozaic, which has been deferred to 2021. Like all the other Cal Poly music faculty, McLamore's spring quarter term was suddenly devoted to crafting PowerPoint slides and online materials for 90 hours of Zoom lectures, while the summer months were similarly dedicated to preparing the tools for delivering another 100 hours of online instruction for fall quarter.
In July, McLamore attended two virtual conferences: the Society for American Music 2020 Annual Conference, and the North American British Music Studies Association 2020 Biennial Conference.
In June, she delivered a Zoom lecture, "Rattling Cages and Stages: Jewish Theatrical Innovators and Change-Agents," to Temple Sholom in Broomall, Pennsylvania. The community of Cal Poly graduate Jamie Marx (Music, '03), who is the cantor there. 
Arthur White
In July, on his 50th birthday, Arthur White, jazz saxophone, released his solo debut album, "when you find it …"  on the Artists Recording Collective label. The album is available through several digital platforms, including CD Baby, iTunes and Amazon. It can be streamed from Spotify and Pandora. Some of the proceeds will be donated to the Southern Poverty Law Center and the Rocker Relief Fund.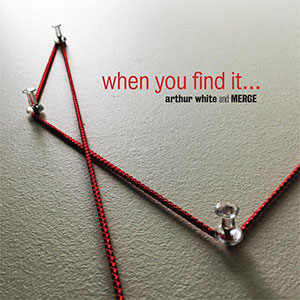 Christopher J. Woodruff
On May 19, Christopher J. Woodruff served on a panel comprised of four California university band directors providing resources for music educators at all levels. Topics discussed through Zoom included tackling rehearsals for the fall, repertoire selection, student retention and maintaining life balance in a time-intensive profession. Other institutions represented on the panel included CSU Los Angeles, CSU Stanislaus and San Jose State University.
The Life and Times of Fritz Hollywood
By Lisa Nauful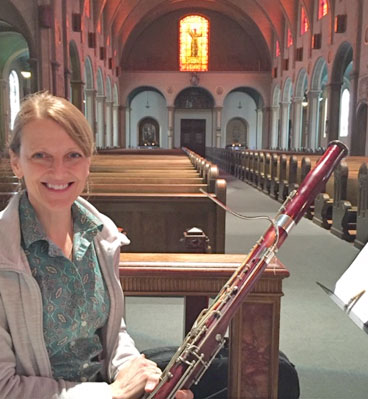 Nauful with Fritz Hollywood in Old Mission
Santa Barbara while on tour with Chanticleer
Unlike other members of the woodwind family, bassoons last a very, very long time. Maybe that's why they are so expensive. Because of this, professional bassoonists usually own only one instrument. I purchased my 11,000-series Heckel bassoon in 1978, when I was 16. It had belonged to the principal bassoonist of the Philadelphia Orchestra. With the help of my high school bandmates, I named it Byron. It's a great instrument with a big, dark — and loud! — sound. I was always very happy with it.
I imagine that I have played more than 100 bassoons — those belonging to friends, teachers and students — and I never entertained the idea of getting another one; that is, until a friend brought Fritz Hollywood to a rehearsal for me to try. Fritz is a 6,000-series Heckel built in 1926. It looks awful. It's a horrible shade of brown, the finish is worn in several places, and the bocal — the curved metal thing that connects the reed to the instrument — is tarnished and bent, but it plays so easily, and its sound is sweet and pure. It's a lighter sound than Byron's, but there is something very special about it. Perhaps that's why it has the history it does.
Bassoonist and composer Adolph Weiss played with the New York Philharmonic under Gustav Mahler, and the Chicago Symphony. He also studied composition with Arnold Schoenberg in Europe. In 1926, Weiss purchased Fritz from the Heckel factory in Germany and played it in the Los Angeles Philharmonic and the San Francisco Symphony. Weiss also played principal bassoon for MGM films from the 1920s-60s, and he played for the scores of "Gone with the Wind," "North by Northwest," "The Wizard of Oz," "The Philadelphia Story," "Dr. Jekyll and Mr. Hyde" and dozens more. This is how I came to refer to his bassoon as Fritz Hollywood.
When Weiss died, he left Fritz to George Croy, his former student and a Los Osos resident. When Croy died in 2014, I purchased the instrument from his daughter.
No instrument is perfect, but every once in a great while, one is discovered that allows you to freely express your musical thoughts and feelings. This is what Fritz is for me. May you find your Fritz Hollywood along the way.