Druci Reese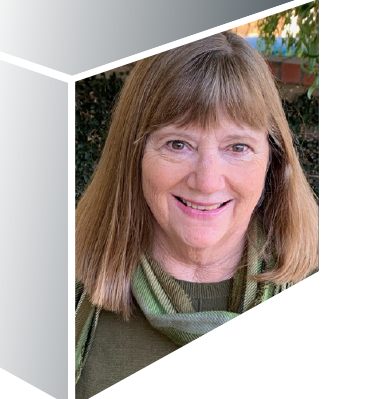 Druci Reese, administrative support coordinator, is retiring from Cal Poly at the end of December after almost 35 years of stellar service! She first came to Cal Poly in 1972-75 as a double major in ornamental horticulture and recreation administration. She transferred from San Diego State to join her husband, Ralph, who came to Cal Poly on a basketball scholarship. During that time, she worked in the Registrar's Office and was later offered a half-time staff position, which she held until leaving for the Bay Area. She and her family returned to San Luis Obispo in 1985, and she began working in the Music Department in 1986 while she also held a temporary half-time position in the Soil Sciences Department.
Druci has performed a multitude of tasks, which only partially include managing the department's budgets, scheduling classes, handling payroll for faculty and staff, making large-scale purchases for the department, being involved with coordinating renovations, advising students and helping applicants with the admissions process.
She has served on several university committees, including as the College of Liberal Arts (CLA) representative for the Staff Council formed in 1993, as well as the staff representative for a CLA dean search. She has served as the staff employment equity facilitator for the Music Department, PAC, Spanos Theatre, Theatre and Dance Department and University Scheduling. She is the recipient of two CLA Staff Recognition Awards: Continuing Excellence (1999) and Outstanding Career Achievement (2019), and the University Outstanding Staff Award (1999-00).
Reese has had some memorable experiences in the department, including traveling with the Wind Orchestra for concert tours to the Walt Disney Concert Hall in Los Angeles and Carnegie Hall in New York City. She went to Disneyland with the Mustang Band and to the U.K. with the Choirs.
She is a font of information and a bastion of support to students, faculty and staff. She has assured everyone that she will be available to offer her institutional memory and troubleshooting skills for the myriad of questions that are likely to come up after her retirement.
She plans on spending more time with friends and family, in particular her grandchildren. She and Ralph hope to spend more time at their cabin in the Sierra Nevada and travel.
Join us in signing this virtual card for Druci, to which you can also add photos and videos! There's no need to register, just click "Add to board."
Barbara Spencer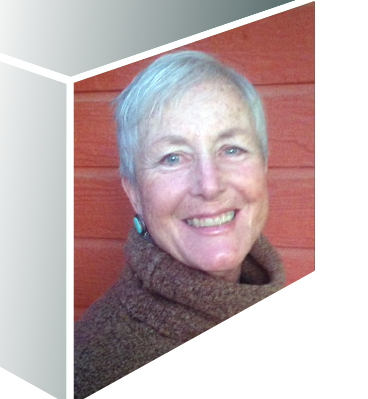 Barbara Spencer, cello instructor and Cal Poly Cello Ensemble director, retired at the end of spring quarter. She started teaching at Cal Poly in 2002. Prior to that, she was a freelance musician for motion picture and television studios in Los Angeles. Before moving to the Central Coast, she was principal cellist for Music Academy of the West, Long Beach Symphony, Las Vegas Symphony and Chamber Orchestra and Los Angeles Jazz Orchestra. She has performed with the Los Angeles Philharmonic, California Chamber Orchestra and San Luis Obispo Mozart Festival. She studied with Leonard Rose, Lucien LaPorte and Gabor Rejto. On Feb. 23, she gave a faculty recital that explored music from the Baroque to jazz with faculty members Lisa Nauful, bassoon, David Arrivée, harpsichord; Ken Hustad, bass; and John Astaire, percussion; and faculty emeriti Caroline Tobin, clarinet, and Susan Azaret Davies, piano. Spencer plans to continue operating Windrose Farm in Paso Robles with her husband Bill.
Debra Valencia-Laver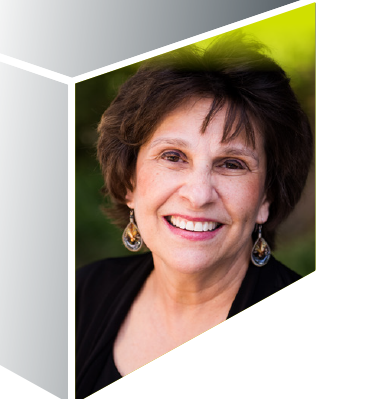 To Debra Valencia-Laver, College of Liberal Arts associate dean of operations, who is ending her service to the College of Liberal Arts at the end of December: 
Thank you for being our esteemed and outstanding advocate! We appreciate beyond words your hard work for — and support of —  the Music Department. You have been absolutely amazing in your ability to understand us, what we do and what we need. You get us, and you believed in us! 
We hope the next phase of your life brings many joys and adventures. You deserve the very best. You will always have a home here in the Music Department, one that you helped build.  
We thank you from the bottom of our hearts and at the top of our voices!
Students in several ensembles contributed to this video for Debra to express their appreciation for her help in enabling them to rehearse in person fall quarter.