Music Department Helps SLO Symphony Celebrate 50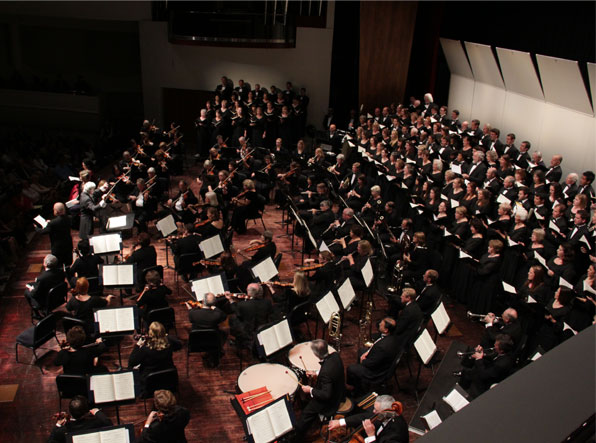 Photo by Simo Nylander courtesy of SLO Symphony
The Cal Poly Choirs joined the Cuesta Master Chorale and the San Luis Obispo Symphony in two performances of Beethoven's 9th Symphony this past May. It was an honor to be asked by the San Luis Obispo Symphony to participate in a concert recognizing the organization's 50-year anniversary. Over 200 musicians were on stage, and the chorus got a loud ovation at the end of the performance. Jacalyn Kreitzer was one of the four soloists for the event.
Other Cal Poly faculty involved in the performance included:
Jennifer Dodson Galvan, horn
Ken Hustad, bass
Lisa Nauful, bassoon
Ross Sears, timpani
Paul Severtson, violin
Former Department Chair Clifton Swanson was a member of the string bass section. Craig Russell's work "Celebrations" was premiered by the SLO Symphony and SLO Youth Symphony.