Alumni Bring Anime and Video Game Music Concert to Cal Poly Nov. 5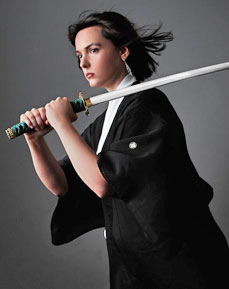 Blair Baker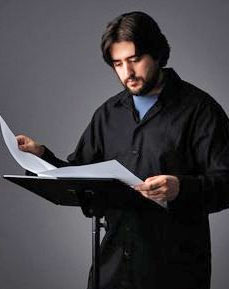 Chris Pasillas
The concert event NPR is calling "a video game symphony on steroids" will make its Central Coast debut on Saturday, Nov. 5, at 8 p.m. in the Performing Arts Center.
"Hideo" was created and produced by Cal Poly alumni Blair Baker, who graduated in 2006 with a Computer Engineering degree and Music minor, and Christopher Pasillas, a 2006 Music graduate.
"Hideo" is a one-of-a-kind experience combining live music from Japanese animation (anime) and video games with dramatic performance to tell the tale of a reckless young hero (Hideo), a mysterious traveler, and the dark secret that ties them together.
Fourteen Cal Poly students are involved in the production, including nine instrumentalists and three vocalists. Music major Lauren Wasynczuk will conduct the orchestral piece, an eight-minute original arrangement of various battle themes from several video games.
"Hideo" features a diverse selection of jazz, rock, opera and orchestral music from internationally acclaimed anime series and video games such as "Darker Than Black," "Wolf's Rain," "Fullmetal Alchemist," "Final Fantasy, "ICO" and "Mega Man" performed by more than 30 professional and student musicians. An ensemble cast and full stage-projected illustrations develop the story while the music is performed.
For more information, visit the Hideo Web page.