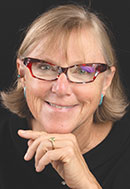 We will soon be saying goodbye to a distinguished graduating class of outstanding young musicians. They have shown remarkable resilience over the past several years and have accomplished a great deal in spite of countless challenges. Congratulations to them all and may they journey far with meaning and kindness.
There are a few colleagues we will be saying farewell to as well. Craig Russell has been working on a part-time basis for the past five years but is fully retiring at the end of this quarter. Laura Kramer is heading back east to focus on composition. Emma Levine is moving to Kansas City to start a new life there. They have been extraordinary colleagues and professionals. Many, many thanks, and our best for a smooth transition to the next phase of your lives.
I will be retiring at the end of August having completed my term as chair. It was certainly a challenging period, and when I think of songs to describe that time, the Ramones' "The Job that Ate My Brain" probably best fits the bill. But I'm hoping Otis Redding's "Sittin' on the Dock of the Bay" and Jimmy Buffet's "Margaritaville" are in store next.
I regret that I will not have the opportunity to work with the new chair, Alicia Doyle, who comes to us from CSU Long Beach. She is the right person at the right time. More about Alicia in the next issue.
We thank you for your many good wishes and especially for your financial support. We compete with the best music schools across the country for new students. Your generous gifts have allowed us to fund national and international ensemble performances/trips and offer individual scholarships and awards to deserving and highly talented young musicians who are motivated, curious, and studying their passion. We have so very much to celebrate! Please join us next year!
Signing off ~
India D'Avignon, Chair
Music Department