Update
John Astaire
John Astaire (Music, '98) released his first solo pop music CD in the fall. The album, "Dreams," was produced by fellow Cal Poly alumnus Alex Wong (Music, '96) in Nashville, Tennessee, and features a song cycle of five original songs. Astaire has also been busy concertizing. He was percussion soloist with the Cal Poly Wind Ensemble when it performed in Tacoma, Washington, in March (see the Bands and Choirs Are on the Road Again article). Read more about Astaire in this College of Liberal Arts story.
Meredith Brammeier
Meredith Brammeier's new composition for concert band, "Stitches in Time: A Second Piece" was premiered by the Michigan City Municipal Band (MCMB) in an outdoor concert on June 10, 2021. The work was commissioned by the MCMB, and the band performed portions of the piece in two additional concerts over the summer. The Lutheran Summer Music Concert Band also performed the work's third movement at Valparaiso University in Valparaiso, Indiana, on July 24. Brammeier's composition "Noel" for mixed chorus and percussion has been accepted into the PROJECT : ENCORE online catalog of contemporary choral music. It was composed for the Cal Poly Choirs and premiered in 2010 with professor emeritus Thomas Davies conducting.
Alyson McLamore
Alyson McLamore is ecstatic to be back in in person this year. She's been trying to reuse many of the 10,000+ PowerPoint slides she built for the four quarters of online instruction. During the pandemic shutdown, the U.S. Academic Decathlon (USAD) published her 182-page music curriculum written for the 2020-21 competition, which focused on the Cold War. The guide featured art and popular music from the era as well as repertory performed around the world by U.S. "cultural ambassadors," including Louis Armstrong, Duke Ellington and Dave Brubeck. The student competitors also studied music by America's Soviet rivals, especially works by Prokofiev and Shostakovich. McLamore resumed writing notes for the Festival Mozaic in summer 2021 as well as for their 2021-22 Wintermezzo season. She prepared the USAD music curriculum for the recently concluded 2021-22 competition, which focused on "Water: The Essential Resource." The curriculum embraced music that needs water — such as Mozart's "Adagio in C for Glass Armonica" — as well as a myriad of works about water, ranging from sea songs to Ravel's "Jeux d'Eau," the "Brook's Lullaby" from "Die schöne Müllerin," the "Yellow River Concerto," "The Moldau," and even "Steam Heat" from "The Pajama Game." She served on a 2021 task force for the North American British Music Studies Association that addressed ways the society could mentor its members — especially students, independent researchers and scholars — with little or no institutional support. She also was an abstract reviewer for the 2021 national meeting of the Musicological Society, and she continues to serve as treasurer for the Mozart Society of America.
2022 Annual Service Awardees
Alyson McLamore: 30 years

Meredith Brammeier: 20 years

India D'Avignon: 15 years

Ken Habib: 15 years

Christopher J. Woodruff: 15 years

Lisa Nauful: 10 years
New Faculty and Staff

Idona Cabrinha
Idona Cabrinha began teaching some of the department's piano classes this year. She holds a Master of Music degree from Northwestern University in piano performance and piano pedagogy, and is from the first graduating class of Cal Poly music majors. She also studied at the Westminster Choir Conservatory of Music and Vallejo Conservatory of Music. Her instructors have included Sylvia Wang and W. Terrence Spiller. Cabrinha is also a lecturer for the Performing Arts Division at Cuesta Community College. She has served as assistant and acting director for DePaul Community Music Division in the DePaul University School of Music, and was also a faculty member at Northwestern University Music Academy.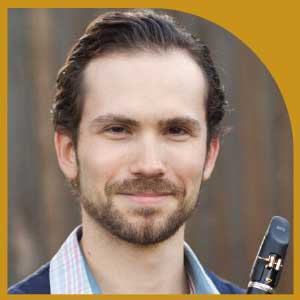 Richard H. Dobeck
Richard H. Dobeck joined the applied clarinet faculty this year. He is an active orchestral clarinetist on the Central Coast and in Los Angeles. He is the principal clarinet of the San Luis Obispo Symphony and the second/E-flat clarinet of the San Bernardino Symphony. Additionally, he regularly performs with the Symphony of the Vines, Opera San Luis Obispo, the San Luis Obispo Master Chorale, and the Lompoc Pops Orchestra. He earned his bachelor's degree from The University of Cincinnati's College-Conservatory of Music, and his Artist Diploma from The Royal Conservatory of Music's Glenn Gould School. His teachers include Amanda Walker, Richie Hawley, Benjamin Freimuth, Yehuda Gilad and Joaquín Valdepeñas.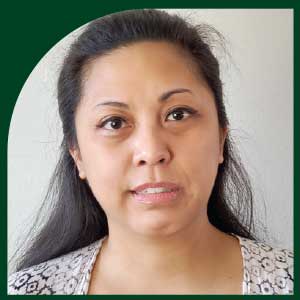 Daphne Purisima
Daphne Purisima began working in the music office as an administrative support coordinator II in October. She came from San Jose State University (SJSU) where she earned a bachelor's degree in biological science with a concentration in systems physiology and minor in chemistry. She was also a staff member there for more than eight years in the Department of Art and Art History, the Department of Chemistry and Department of English — not all at the same time! She also taught CPR and first aid at SJSU.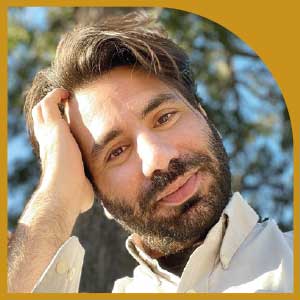 Samuel Shalhoub
Samuel Shalhoub began teaching music appreciation this year. He was first introduced in the fall 2018 newsletter since he served as acting director of the Arab Music Ensemble for the group's 2018-19 season. He is also a lecturer for the Liberal Studies Department, and an Academic Senator. He is president of the Coast Unified School District board of trustees, and is an active composer of avant-garde music for solo classical guitar.