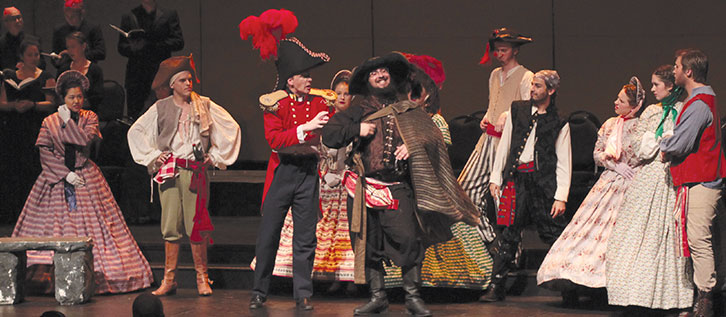 Student Opera Theatre
Cal Poly Student Opera Theatre, presented at the discretion of the vocal faculty, provides fully staged productions with directors, costumers, pianists, and band or orchestra. Performances and programs are designed to serve as many student soloists as possible, and promote training in opera/theatre performance technique.
Additional solo performances for voice students are provided through master classes with renowned and distinguished guest artists and solo competitions.
Past productions have included:
Gilbert and Sullivan's "Pirates of Penzance"
Puccini's "Suor Angelica"
scenes from Strauss' "Der Rosenkavalier" and "Die Fledermaus"
Rodgers and Hammerstein's "Oklahoma"
Mozart's "Impresario" and "The Magic Flute (in collaboration with Opera San Luis Obispo)"
Haydn's "Apothecary"
"Purcell's "Dido and Aeneas"
"The Kurt Weill Show"
Lehár's "The Merry Widow"
additional classic scenes from opera and Broadway
Each involved performance provides opportunities for 20-40 students.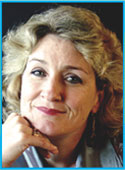 Ensemble Director
Jacalyn Kreitzer
Email Jacalyn Kreitzer