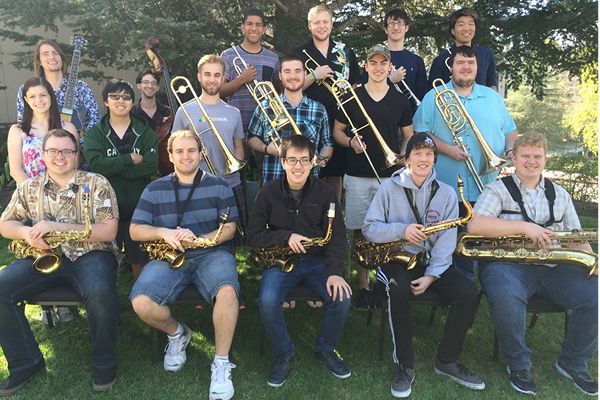 The University Jazz Band I is excited to perform several times in London, England, from June 13–19, 2016. The band is awaiting word on a performance lined up for Ronnie Scott's — London's top jazz club — and has confirmed a performance at another of London's top jazz clubs, the Vortex, as well as The Spice of Life club.
"To play jazz at some of the best jazz clubs in the world is a great opportunity to showcase the excellent musicians in the band," said Paul Rinzler, director of jazz studies and leader of the tour. "The educational benefits, both musically and culturally, will be immense, which is why such tours are so important. To be able to play at such jazz clubs shows the musicians in the band what jazz is truly like and how they must approach playing it, in a way that other venues cannot. And to experience a similar yet different culture, and one that appreciates jazz, serves the larger goals of a broad education at a university."
If you would like to support our students on this venture, consider making a donation securely online or use the donation form. A reminder that in June the Cal Poly Symphony is also going on tour — its first international trip — to Central Europe. Donations for that trip can be also be made online.