Symphony Tour Update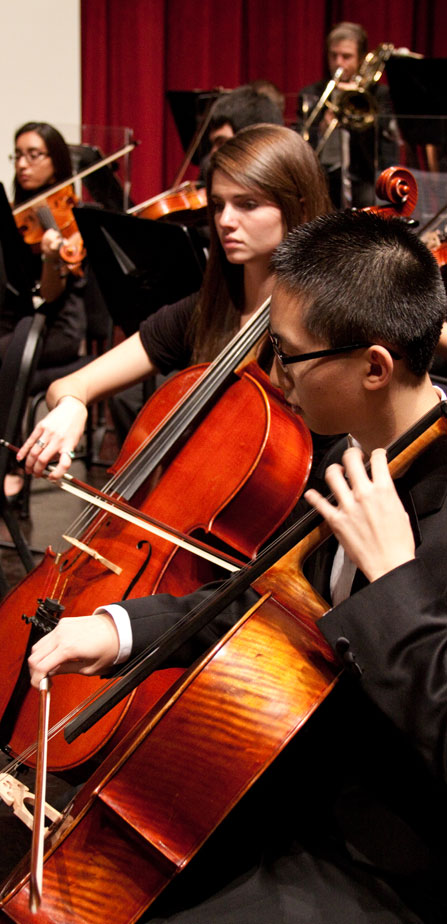 The symphony could use your help!
Please make a secure online donation.
By Symphony Director David Arrivée
Ah, spring! The "wet" season comes to an end with longer days and more sunshine. Trees shoot out new leaves. Students hit the beach, and … on April 27, the Cal Poly Symphony embarks on its first out-of-state tour to Washington, D.C., to perform at the Kennedy Center for the Performing Arts.
With the tour fast approaching, I thought I would give you an update. Our travel plans and essential logistics have been set for quite a while, but our student officers have been busy finalizing all of the social and sightseeing activities that make a tour even more memorable. The orchestra will be very busy having fun and expanding our horizons with all the tremendous cultural institutions and attractions around every corner.
We will also be very busy making music. We will perform in the Kennedy Center on the evening of April 30, and everyone near the capitol is welcome to come hear us play. Tickets are $30, and are available through the Kennedy Center website. (Click on April 30.)

Fundraising for the tour continues, and we are nearing our goal. Out of a total cost of $108,000, we have raised $87,392. While there is no doubt we our going, we hope to do so with as little debt as possible to pay off in the coming year. You can help achieve a debt-free tour by completing the donation form on page 7 or by donating securely online. Links available at: