Concert Band to Tour British Isles in June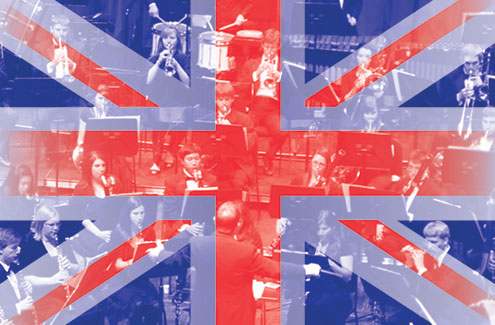 The Cal Poly Band Program will be traveling to England, Ireland and Scotland for 12 days in June 2013. A concert band made up of 65 students from the Wind Ensemble, Wind Orchestra and Mustang Band will perform concerts in such venues as Dublin's St. Patrick's Cathedral, The Royal Northern College of Music (Manchester, England), and St. John's Smith Square in London. The students will also have an opportunity to enjoy cultural excursions in all three countries through visits to Edinburgh, York and Oxford.

The trip continues a long tradition of international band travel. Since 1975 there have been tours to Australia, Austria, Canada, the Czech Republic, Germany, Hungary, New Zealand and Switzerland. The band has also traveled throughout the U.S., performing at concert halls in Honolulu, Los Angeles and New York City. The tours provide students with multicultural experiences that enhance their global perspective. The performances also bring attention to the thriving musical environment at Cal Poly, the nation's premier comprehensive polytechnic university.
The band will be performing a variety of British and American music, including works by Gustav Holst, John Philip Sousa and Ralph Vaughan Williams. The ensemble will be conducted by Andrew McMahan and Christopher Woodruff. The conductors will also serve as the tour directors. Music Professor Emeritus William Johnson will be traveling as the coordinator and leader of non-student travelers.

To learn more about the trip, or to help support student travel with a donation, email Andrew McMahan. Links to secure donation pages can be found at: