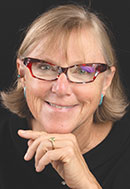 Well, it's been an entire year of transitions, and although we would like to leave the past year in the rearview mirror, the Music Department navigated pretty well. Students have persevered despite numerous challenges posed by the pandemic and have a greater appreciation for the little things.
Music major Kylie Capella commented on those challenges: "It was difficult with online learning to keep motivated to practice, but a positive outcome was finding my singing had improved. I particularly noticed that while preparing for Student Opera Theatre's 'Musical Theater Duets.' I enjoyed the collaboration that the project encouraged with my scene partner, Katelyn Caron. It brought us closer as mentor and mentee and also provided a much-needed personal connection that many of us have been struggling to find."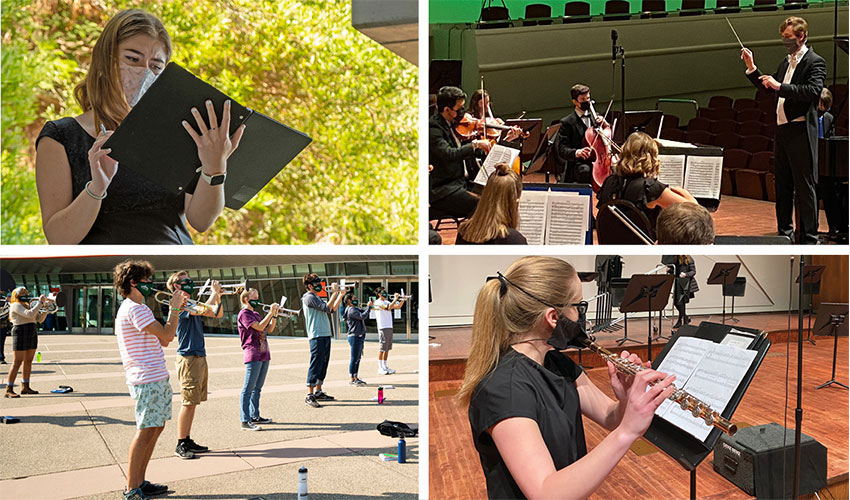 Ensembles safely rehearse in person

Most of our ensembles continued to meet in person and this past winter were approved to record their final concerts on the stage of the Performing Arts Center! Many students remarked how wonderful it was to work indoors rather than on our outdoor loading dock and actually make music in an environment where they could hear each other. This was a BIG thing!
We look forward to starting the fall with all of our courses meeting back in the classroom, where we can make music in real — not recorded — time.
We will miss seeing our retired faculty — Barb Spencer, Greg Barata, Terry Spiller, and our cherished staff member Druci Reese — but we will build on the solid foundation they helped build. We are excited about our future and ask you to join us in person starting this fall.
It's spring — here comes the sun.
India D'Avignon, Chair
Music Department