Faculty Activities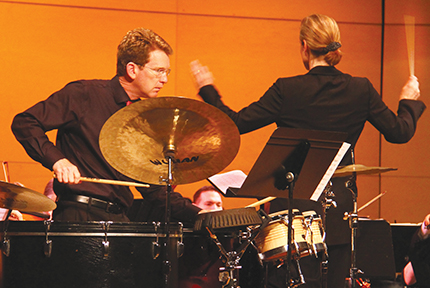 John Astaire
John Astaire (Music, '98), percussion and theory instructor, teamed up with Anna Binneweg (Music, '98) to perform Mutsuhito Ogino's Concerto For Percussion with the Londontowne Symphony Orchestra. The orchestra is located near Annapolis, Maryland, and Binneweg has been its conductor and musical director since 2007. The May 18 performance marked the world premiere of the orchestral version of the concerto which was written for Astaire. The wind ensemble version was premiered by the Cal Poly Wind Ensemble under the baton of Christopher J. Woodruff on March 3, 2018. Astaire also performed the piece with the San Luis Obispo Wind Orchestra on March 23, 2019.
Meredith Brammeier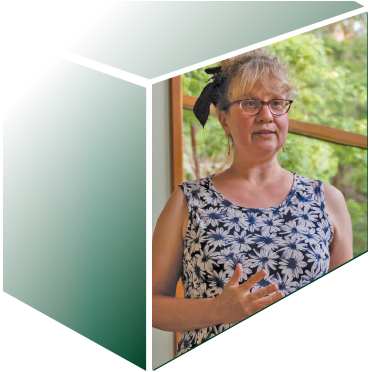 Meredith Brammeier traveled to Newport Beach, California, in June for Choral Arts Initiative's PREMIERE|Project Festival, at which her eight-part choral piece "Beloved" was premiered. Later in the summer, she traveled to Oysterville, Washington, for a month-long composer residency at Willapa Bay AiR, where she worked on several commissioned pieces, spent time walking along the bay, and went clam-digging with her fellow residents. Canzona Women's Ensemble performed her composition "Ocean Country" at its Nov. 3 concert, "Coastal Soundscapes." On April 26, 2020, the San Luis Obispo Wind Orchestra will perform her "Stitches in Time," a piece written for, and premiered by, the Cal Poly Wind Ensemble in 2010.
Amy Goymerac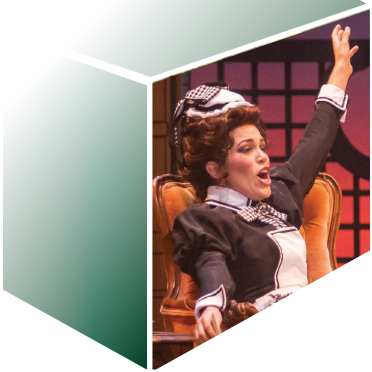 Amy Goymerac is in her second year teaching applied voice in the department. During the past year she has performed four opera roles locally, in Los Angeles and in the Bay Area: Pamina in Opera San Luis Obispo's October 2018 production of "Die Zauberflöte"; Susanna in Center Stage Opera's January 2019 production of "Le nozze di Figaro"; Charlotte in the Kirk Michem and Redwood Symphony's April 2019 production of "Pride and Prejudice"; and Adele in Opera San Jose's production of "Die Fledermaus" in September (pictured). This fall she'll perform again for Opera San Jose singing the Dew Fairy in "Hansel and Gretel," and Gretel for the student matinee. In October Goymerac was a semifinalist in the Brava! Opera Theater and James M. Collier 2019 Vocal Competition in San Francisco.

Ken Habib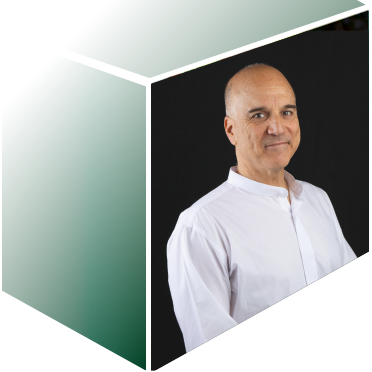 Ken Habib was on sabbatical for the 2018-19 academic year. He spent nine months in Lebanon conducting research for a monograph on superstar singer Fairuz. The project's three main areas of inquiry are oral history, music theory and social history. He presented a paper at the Courage of Otherness Conference at Université Saint-Esprit de Kaslik. His essay, "Peace and Pluralism in the Song of Fairuz," was included in the university press publication of the conference proceedings. He was also an affiliate of the Fine Arts and Art History Department of the American University of Beirut, provided expert letters on behalf of two Arab music stars in support of their applications for immigration visas to give concert tours in the U.S., and purchased instruments for the Cal Poly Arab Music Ensemble. He went to the United Arab Emirates with Cal Poly Vice Provost of International, Graduate and Extended Education Brian Tietje; Assistant Vice Provost for International Programs Cari Vanderkar; Dean of the College of Engineering Amy S. Fleischer; and Professor of Kinesiology and Public Health Kellie Hall; to assist Cal Poly's investigation of potential educational relationships with universities in that region. His chamber ensemble, Ensemble Salam, gave concerts in Central and Northern California before and after his travels.
Keith Waibel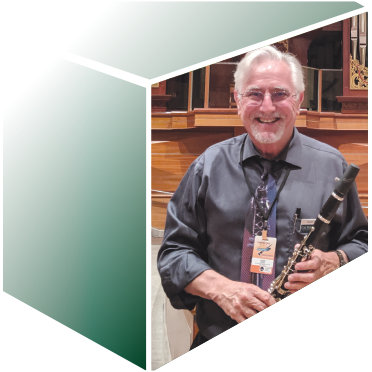 Keith Waibel, clarinet instructor, attended the International Clarinet Association's ClarinetFest® 2019 at the University of Tennessee in Knoxville. Over 1,000 participants spent five days — July 24-28 — at the annual convention, learning from each other the latest technologies and trends in clarinet playing and teaching.