Arab Music Ensemble Tour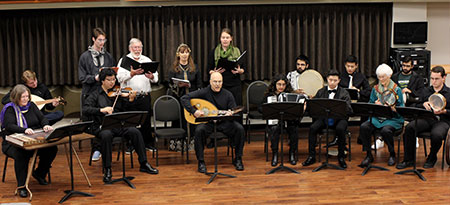 On April 21, the Cal Poly Arab Music Ensemble — pictured at a recent rehearsal — will give a presentation in the Irvine Auditorium at the Middlebury Institute of International Studies (MIIS) in Monterey. The program will begin with a brief lecture-demonstration covering Arab music history, instrumentation and performance practices; and will follow with a recital of traditional and contemporary music from the Eastern Mediterranean, North Africa and larger region.
Phil Snedecor Brass Master Class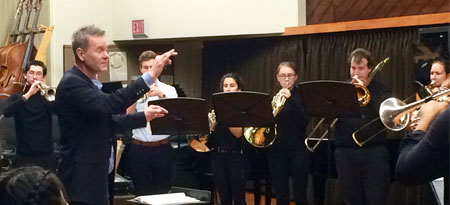 On Feb. 3, trumpeter Phil Snedecor, professor at the Hartt School of Music at the University of Hartford in Connecticut, presented a brass master class for student musicians from Cal Poly and San Luis Obispo High School. Snedecor performed the Hummel Concerto for Trumpet with the San Luis Obispo Symphony the next day.
Brass Ensemble Featured on Organ Recital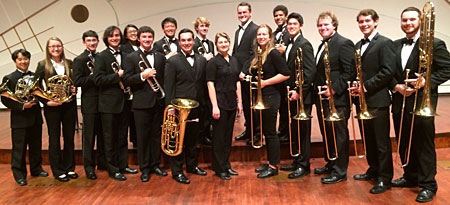 On Nov. 6, the Cal Poly Brass Ensemble was featured on the organ recital of Katya Gotsdiner-McMahan sponsored by Cal Poly Arts. On May 23, the group will give a free recital titled 'All That Brass' at the San Luis Obispo United Methodist Church.
Alice K. Dade Flute Master Class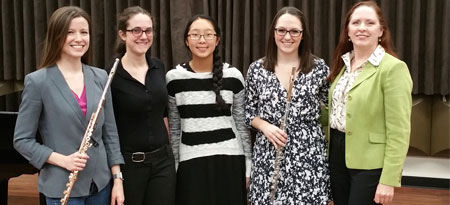 On Nov. 19, Alice K. Dade of the University of Missouri (pictured at left), presented a flute master class that was co-sponsored by the Music Department and Festival Mozaic. At right is Cal Poly flute instructor Suzanne Duffy, with music and economics major
Kelsey Beisecker next to her, along with other students of Duffy's.
Music Major Auditions for Chanticleer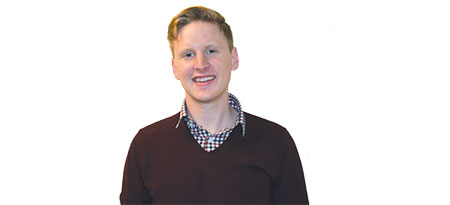 Music major Corey Hable has been invited to audition for a position in America's most outstanding and best-known men's vocal ensemble, Chanticleer. The San Francisco-based group has an outstanding international reputation. This is an incredible honor, especially for an undergraduate student. Congratulations, Corey!