Is There Life After Teaching at Cal Poly?
Clifton Swanson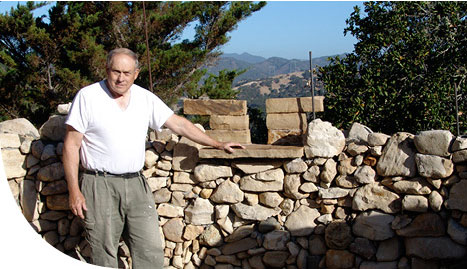 Clifton "Clif" Swanson taught in the Music Department from 1967 to 2004. He was department chair for 19 of the 37 years. He continued to teach in the London Study Program until 2006 and hopes to participate in the fall 2014 program.

What has he been doing during retirement? "Well, lots," he reports. "I'm as busy as ever." He continues to perform as a double bass player with the San Luis Obispo Symphony, the Symphony of the Vines and the Cuesta Master Chorale; in chamber groups; and at occasional recitals. He purchased a new bass in 2011 and wrote an article on its maker, Albert Jakstadt, for "Bass World," the magazine of the International Society of Bassists. He is currently president of the board of directors for the Foundation for the Performing Arts Center and a member of the College of Liberal Arts Dean's Advisory Council.

In addition to his music activities, Swanson is enjoying landscaping the property he and his wife Jane have lived in since the mid-'70s. Among his favorite projects is the English-style "folly" that he built the first few years after retiring. It is a large "ruined" medieval stone tower (complete with shackles) that will someday puzzle archeologists. It was inspired by many trips to England, facilitated by teaching in London and taking extended holidays. He and Jane will celebrate their 50th anniversary this year with a trip to the Shetland Islands to photograph more ruins.

Swanson greatly enjoys connecting with his former students and members of orchestras that he conducted over the years. "The only reason I joined Facebook was to re-establish contacts, and I enjoy hearing from old friends. I look forward to hearing from former students and colleagues." To contact Swanson, email him or go to his Facebook page.