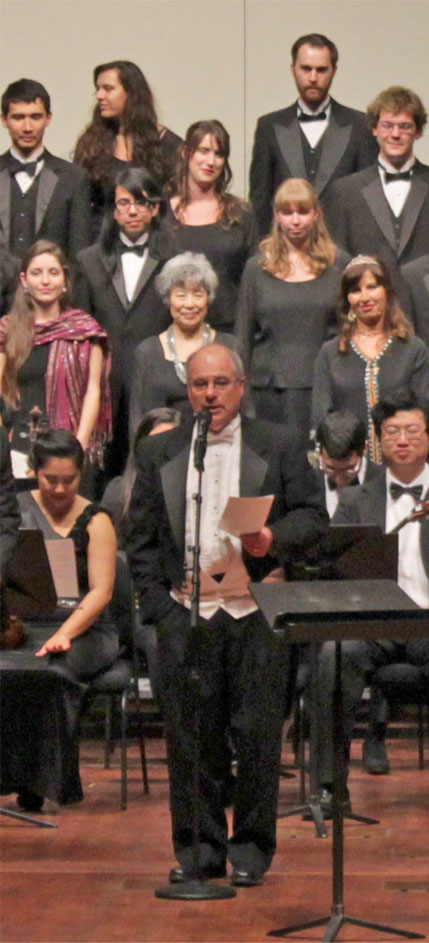 Davies speaks to the audience at the Choirs' Winter Concert on Feb. 22.
The Arab Music Ensemble and Canzona Women's Ensemble were guest performers.
Davies Celebrates Pearl
This year, Thomas Davies celebrates 30 years of teaching at Cal Poly!
It's hard to believe it's already been five years since the spring 2009 Soundboard which celebrated Davies' silver (25-year) anniversary.
He was recognized at Cal Poly's Annual Service Awards Luncheon with other awardees on March 5.
During his time at Cal Poly, Davies has built an outstanding choral program, always challenging and encouraging his students to achieve excellence in every performance.
Thank you, Dr. Tom; we look forward to many more years of singing with you!