Message from the Chair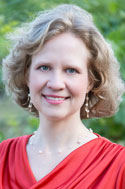 This February it finally rained on the Central Coast, bringing renewal and refreshment to the dry landscape surrounding us. In the Music Department, February is also a month of renewal as we hold our auditions for incoming students. It is exciting to meet young musicians from across the state and introduce them to Cal Poly, many for the first time. Our current students are wonderful ambassadors, helping us welcome auditioning students and their families and sharing their enthusiasm about our music program. We all look forward to welcoming the new class of music majors this coming fall.

Our large ensembles have embarked on several new adventures this spring, spreading Cal Poly spirit from coast to coast. The Mustang Band marched in the Chinese New Year Parade in San Francisco on Feb. 15, helping usher in the Year of the Horse. PolyPhonics and the Arab Music Ensemble traveled to the East Coast to perform in New York City and Philadelphia; the highlight of the trip was a performance in world-famous Carnegie Hall on March 18. Trips like these are experiences that students will remember for a lifetime, and I thank our faculty for working so hard to create these opportunities for them.

I also thank the faculty for entrusting the job of department chair to me while Dr. Terry Spiller is on sabbatical. I have enjoyed taking on the new responsibilities the job entails and am glad to help give our chair of 10 years the opportunity for refreshment and renewal before his return in the fall. Have a wonderful spring!
Meredith Brammeier, Interim Chair