Music Faculty Member and Students Recognized by College of Liberal Arts
The following were among those recognized at the College of Liberal Arts' June 3 reception at the Dallidet Adobe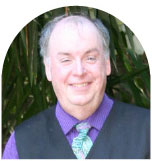 W. Terrence Spiller
W. Terrence Spiller received the CLA Faculty Award for Outstanding Service. He has chaired the department since 2004, and recently provided the leadership and did extensive work on the department's recent reaccreditation effort. He holds quarterly master classes, which help prepare students for recitals, juries, scholarship competitions and graduate school auditions. He also gives master classes for the local chapter of the California Association of Professional Music Teachers, and serves as a judge for state competitions. He arranges for music performances at meetings of the President's Cabinet and CSU presidents, athletic fundraisers, countless receptions for donors, and other campus gatherings, including Fall Convocation.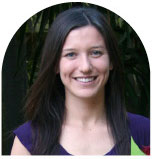 Emma Levine
Emma Levine was presented with the Cal Poly Arts' Service to the Arts Award. She volunteered when service to the department was needed, including meeting with new students and coordinating her peers for musical events. She participated in the Percussion Ensemble, Piano Ensemble, Symphony, Wind Ensemble/Orchestra, and had served as assistant director and stage manager for RSVP productions. She was also a member of the Music Department's College-Based Fee Committee. Levine graduated magna cum laude in June.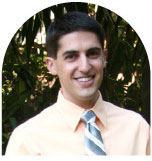 Rory Fratkin
Rory Fratkin received the CLA Award for Academic Excellence. He was recipient of numerous department awards and scholarships recognizing his performance strengths as a singer and bassoonist. He shared his talents widely by participating in the Symphony, Wind Ensemble, PolyPhonics, The University Singers, and as student assistant to choir director Thomas Davies, who notes he conducted selected pieces in choral performances and acted as a vocal soloist. He also supported the a cappella group, Take It SLO, as a singer and music director. Fratkin graduated summa cum laude in June.