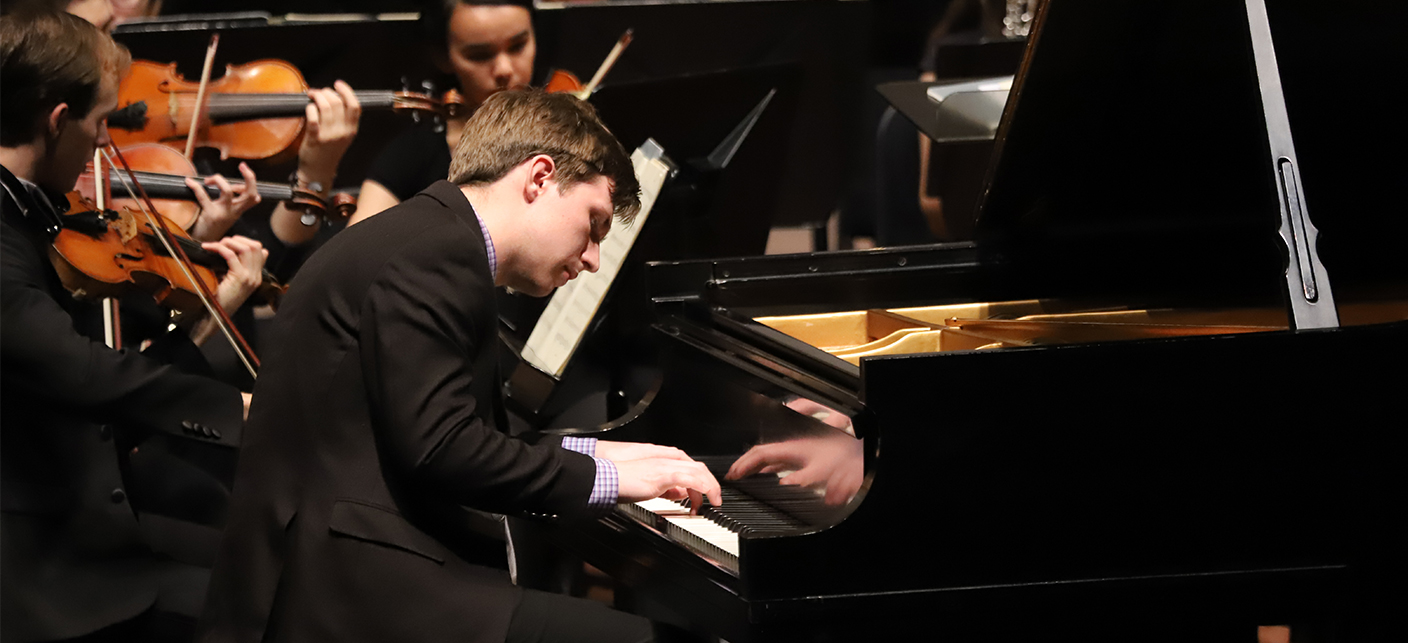 "This is where you to learn to be a musician." —John Astaire (Music, '98), freelance percussionist and educator
Vocalist | Instrumentalist | Conductor |Private Teacher
Solo Performance
As a music major at Cal Poly, you do not pay extra for your private lessons. You will develop your technique and deepen your artistry with the mentorship of one of our experienced professionals.
You will have opportunities to perform in regular department master classes, guest artist master classes and quarterly student recitals, and you can even enter our annual solo competition for a chance to perform a solo with the Cal Poly Symphony. You may also choose to perform a solo recital as your capstone/senior project.
Through all of this, you will be guided by your private teacher, who is always available as your mentor and advocate.
Ensemble Performance
The Music Department hosts a wide range of ensembles, from faculty-coached chamber groups of only a few players to large choirs, instrumental ensembles and more. As a music major, you will perform in a variety of large and small ensembles that match your interests.
In addition to faculty-led projects, students can follow Cal Poly's Learn by Doing and form groups that feed into a hungry market across the region.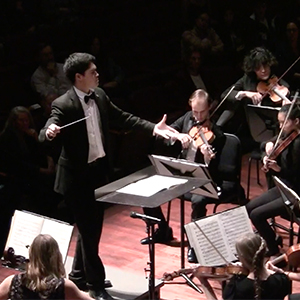 Student conductor leading the Cal Poly Symphony
Additional Opportunities
In the Music Department, you will have the opportunity to pursue specialized performance areas, from roles in our annual Student Opera Theatre production, to performing alongside Early Music specialists in Cal Poly's annual Bach Week.
If you are an aspiring conductor, you will follow in the footsteps of our alumni working as professionals in the field: take our full series of conducting courses and apply to be an assistant conductor of one of our large ensembles.
A Career in Performance
Our graduates are performing nationally and internationally as opera singers, orchestral musicians, soloists, conductors and more. Learn how our inspiring faculty helped them reach their goal.