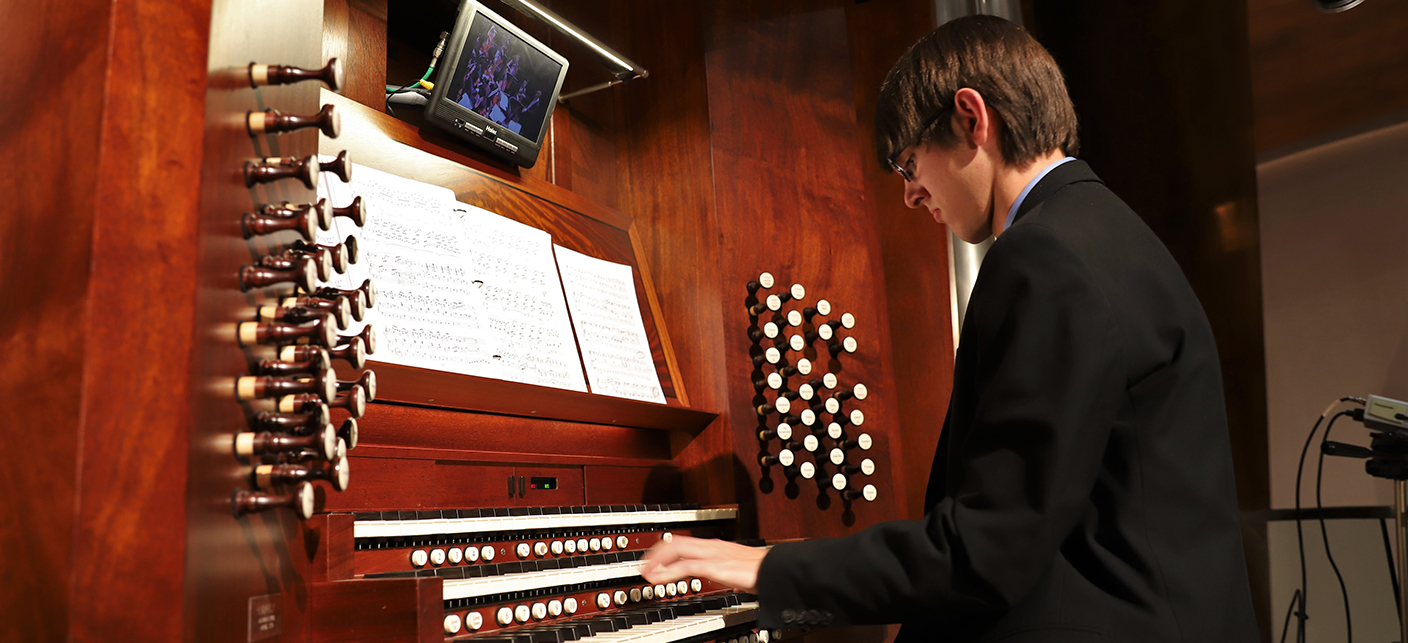 "Learn by Doing isn't just a philosophy at Cal Poly; it's a way of life in the Music Department."
—Timothy McLellan, (Music, '94) educator
Learn by Doing in Music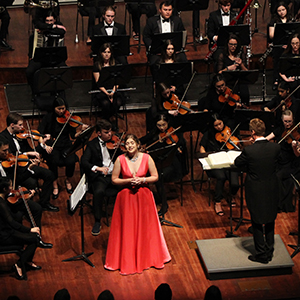 Solo performance with the Cal Poly Symphony
An Undergraduate Focus
As an undergraduate, you will have access to a full range of opportunities from the very first day. Since the music major has an undergraduate focus, you are not competing with graduate students, and courses are not taught by teaching assistants.

This means you and your peers can audition for solos, have your compositions performed, conduct large ensembles in performance, teach a class and more. The faculty will help you build the skills you need for the direction you choose.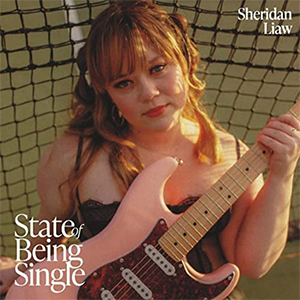 Cover of student's EP
Your Capstone Project
In your last year, you will create a unique capstone project that ties together what you have learned. Your project can be a recital, a lecture-recital, a research paper, a composition, a recording, a sound library, or another kind of project that matches your interests and experience.
Here are some recent projects completed by our majors:
COMPOSITION
Davis Zamboanga:"Dar Luz" for Eight Trombones
Austin Tinkess: "Edge of the World" (video game demo track) and "Distant Landscapes" (TV series: main title cue)
Noah Scanlan: "Sketches" for Piano Quintet and "Ocean Scenes" for orchestra
EDUCATION
Molly Gooch: The Voice Needs Exercise: Effective Vocal Warm-Ups for Improving Specific Skills
Hannah Buckingham: Making Melodies: Music Fundamentals Workshops
HISTORY/ETHNOMUSICOLOGY
Nicolai Borst: Exploring the JRPG Music Aesthetic: An Analysis of Yoko Shimomura's Music
Samuel Nelson: The Hurdy-gurdy: From Pageantry to Peasantry (lecture-recital)
Layla Parvis: Sam Plays it Again: The Film Music Functions of Casablanca
Brandon Webb: Rhythm and Percussion in Eastern Arab Art Music


PERFORMANCE / JAZZ
Kathryn Loomis: Senior Vocal Recital
Elle Larson: Senior Oboe Recital
Timothy Shanks and Titus Shanks: Joint Senior Recital (Violin and Cello)
Marianna Pallas: Senior Horn Recital
Timothy Compton: Senior Percussion Recital
TECHNOLOGY
Kevin Glass: Audynus: The MIDI Control Keyboard
Ryan Waczek: Crotale Sample Library

Anthony Pultz: University Jazz Band I CD
OTHER
Emily Gaut: Music and Alzheimer's Disease: An Assessment of Music Therapy as an Effective Medical Intervention