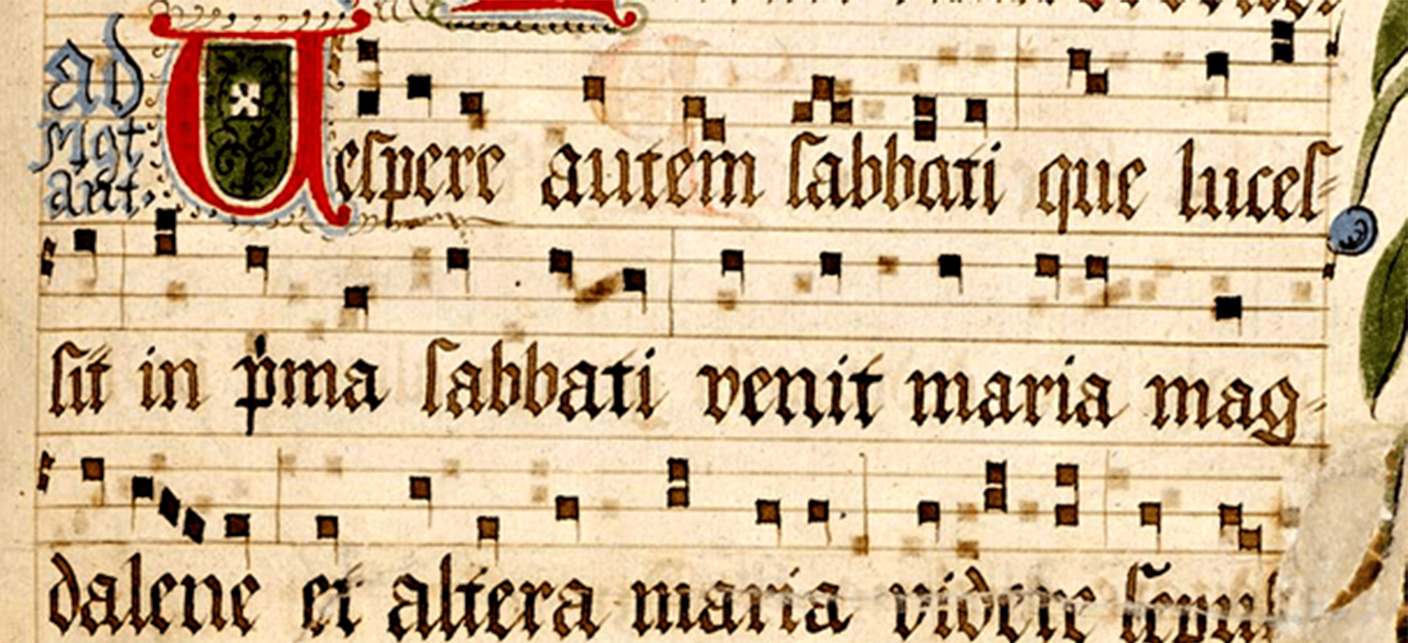 ""Music Research and Writing strengthened my writing, communication and public speaking skills, all of which are paramount to the jobs I have had." —Milly Barizo (Music, '14), arts manager
Professor |Writer | Researcher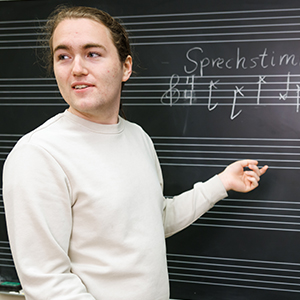 Student teaching a music history class
Diverse and Rigorous Training
Through our core curriculum, you will gain a thorough understanding of music-making strategies over time. In electives, you can build on this to explore specific genres, styles and more.
All musicians – especially those pursuing this area – need to talk and write about music effectively! You will be given guidance and numerous opportunities to practice these skills, thanks to Cal Poly's small class sizes. Additionally, you'll receive training in research and writing most often found at the graduate level.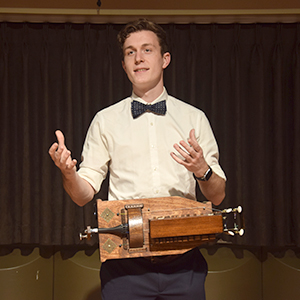 Senior lecture-recital about the hurdy gurdy
An Individual Capstone Project
You and your department faculty will craft an individual capstone project that reflects your area of interest. Projects can take many forms, from research papers to lecture-recitals. Recent topics include "The Hurdy-gurdy: From Pageantry to Peasantry," "Sam Plays it Again: The Film Music Functions of Casablanca" and more.
A Career in Music History
Our graduates are equipped to succeed in graduate programs and in teaching and research careers. They are professors, write books and speak regularly at conferences.