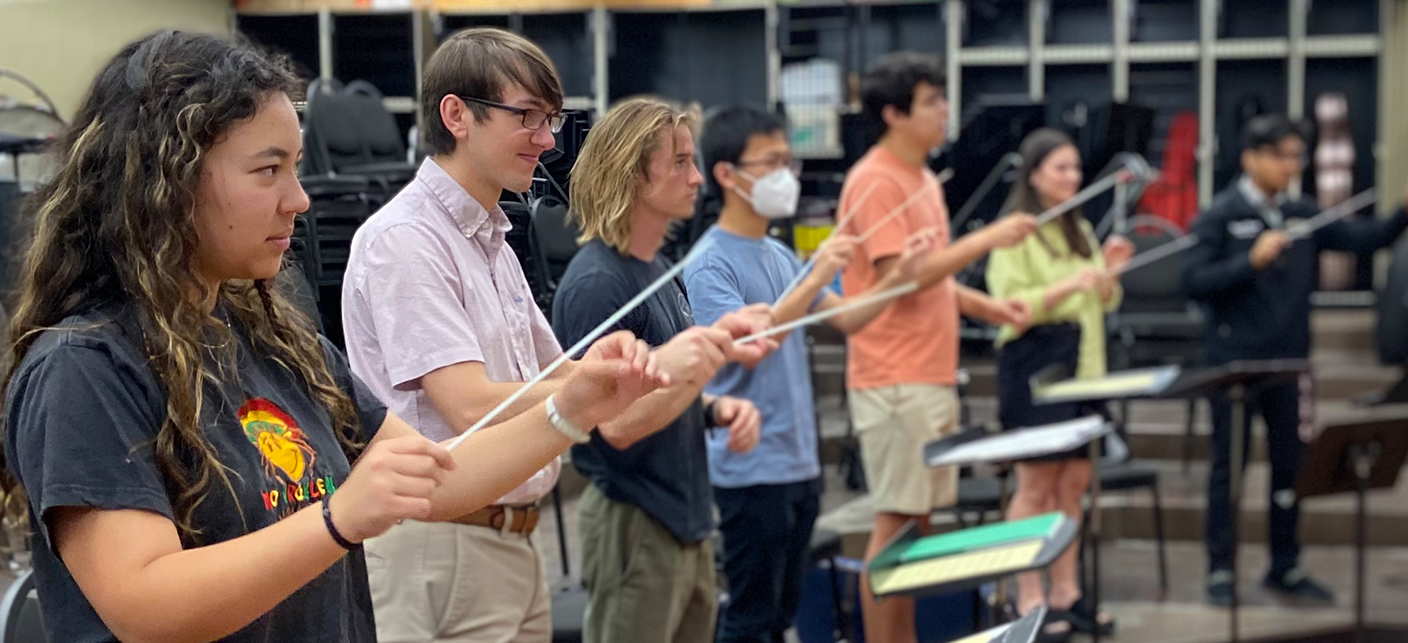 "I had to take a number of tests to get my credential, and thanks to the quality of music education at Cal Poly, it was no sweat." —Jordan Ray (Music, '06), educator
High School/Middle School Ensemble Director | Elementary Music Teacher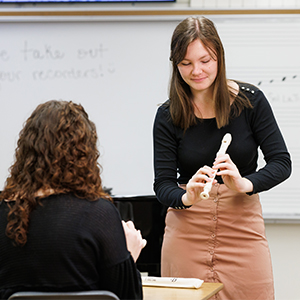 Teaching a music education class
A Clear Path to Teaching
As a music major, you can choose your electives to receive the approval you need from the State of California to enter directly into a teaching credential program, bypassing some additional testing and requirements. You'll not only have the skills you need; you'll be on track.
A Career in Music Education
Our graduates are introducing children to the world of music, encouraging middle school students to discover artistic possibilities and helping high school students design a future that includes the arts.


Vocalist, Educator
Valencia High School Choral Director
SCVA Vocal Jazz / Contemporary A Cappella Representative

Conductor, Educator, Saxophonist
Music Director, University of Riverside Concert Band

Jordan Ray (Music, '06)
Educator, Euphonium
Director of Bands at Redwood High School

Maritza Spieller (Music, '11)
Educator, Trombonist, Instrumental Music Director, Evergreen Valley High School

Scott Dirkse
(Music, '05)
Professor of Music, Band and Orchestra Director, Bakersfield College

Jessica Reed Morgan
(Music, '06)
K-5 Principal, Bullis Charter School

Ryan Putt (Music, '06)
Educator, arranger, composer
Former staff arranger, U.S. Navy Fleet Bands
Assistant Band Director, Fort Worth Independent School District