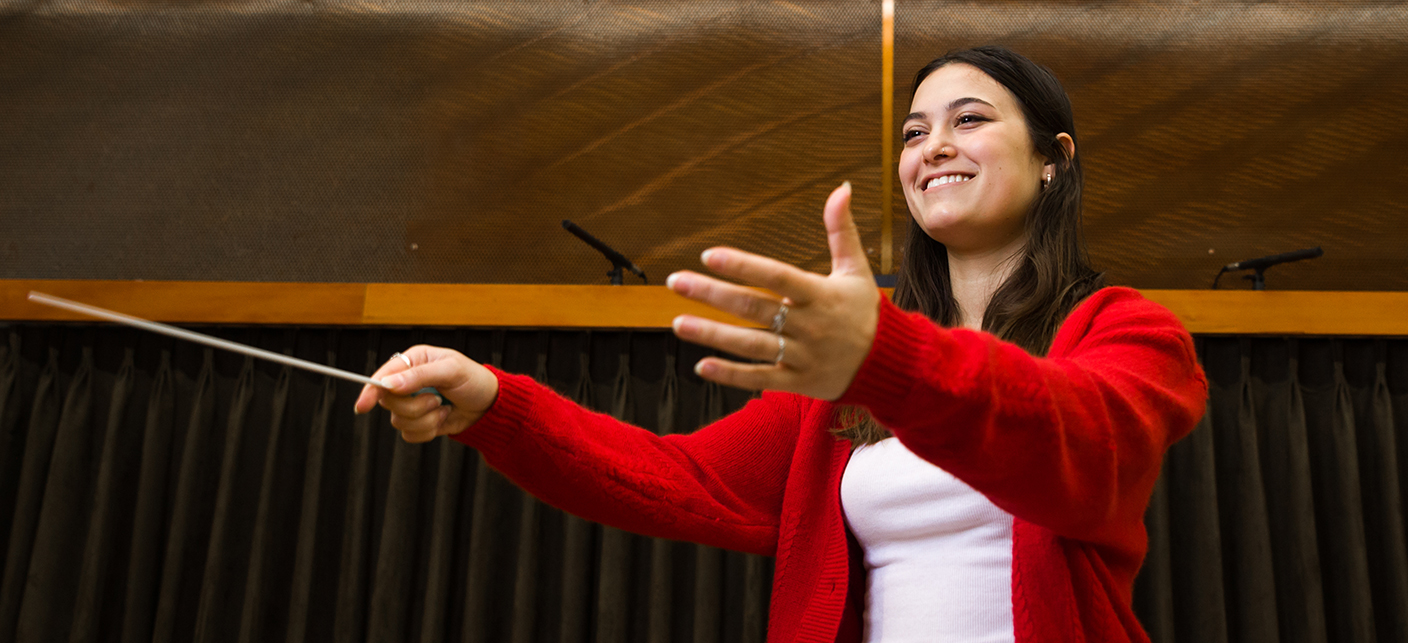 "With the Cal Poly Music Department, everything is interactive and students have plenty of teaching activities." —Lauren Wasynczuk (Music, '12), conductor
A Clear Path to Teaching
At Cal Poly, you'll receive an exemplary foundation in a wide variety of skills through our Core Curriculum. You may then choose electives oriented towards Music Education: instrumental and vocal methods, teaching techniques at the elementary and secondary levels, conducting preparation and much more. 
As a music major, you will have multiple opportunities to teach your fellow students in our Music History classes. If you complete our conducting sequence, you may also apply to serve as an assistant conductor of one of our large ensembles to learn conducting hands-on. 
To continue on to a one-year credential program upon graduation, you can cater your elective choices to receive a "single subject competency" approval that is recognized by the State of California. This approval allows you to bypass some additional testing and requirements and enter directly into your credential program of choice. Cal Poly's strong Bachelor of Arts in Music, combined with a one-year credential program of your choice, is thus similar to a five-year degree in Music Education. 
Check out Cal Poly's Subject Matter Preparation in Music checklist for a list of core classes and electives required to receive "single subject competency" approval.