Performing Arts Center Recognized as
'Most Amazing Campus Arts Center' in the U.S.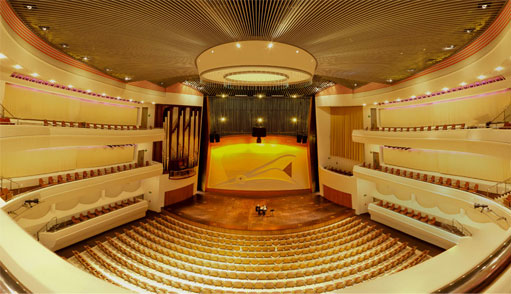 The Performing Arts Center was awarded the top spot for Most Amazing Campus Arts Centers by College Degree Search (CDS), a website designed to assist potential and current college students. The PAC was recognized for its "breathtaking Sidney Harman Hall" and the Forbes Pipe Organ. The Music Department has presented many concerts in the PAC since it opened its doors in 1996. It's also home to many community groups. Last year, the PAC hosted more than 170 public performances, attended by more than 87,000 patrons.