Symphony's First International Tour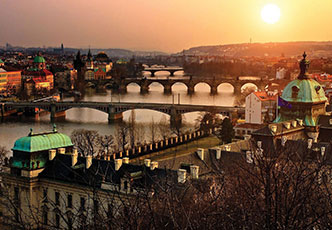 The Cal Poly Symphony will embark on its first international tour in June 2016. The ensemble will perform in Budapest, Prague and Vienna and experience Central Europe's cultural riches firsthand. As an added cultural connection, the students will be collaborating with European choirs at each destination city.
For many students, this tour will be their first visit to Europe, the birthplace of the symphony orchestra and much of the repertoire they perform. The orchestra's musicians will have the opportunity to work with a member of the Vienna Philharmonic in a master class, visit Beethoven's grave, play in Dvo?ák Hall in Prague, explore Castle Hill in Budapest, and much more.
Traveling to Europe with instruments, some of them very heavy, is not for the fainthearted, but to do so with friends and fellow musicians builds memories that last.
If you would like to support our students on this venture, consider making a donation securely online or use the donation form.