University Jazz Bands to Perform in Puerto Rico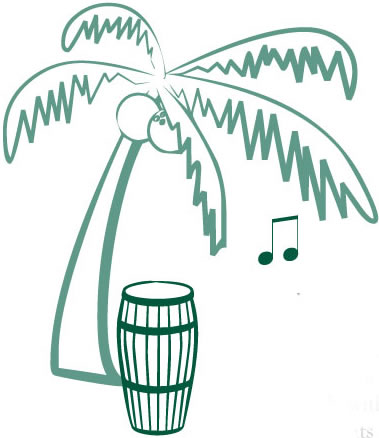 The two University Jazz Bands, directed by Paul Rinzler, will go on a performance tour of Puerto Rico from June 12-18. The bands will give several concerts and participate in educational workshops and clinics. Latin music has a long history of infusing jazz with great new rhythms and forms. Afro-Cuban jazz and music of the Caribbean, in particular, is a very rich musical tradition. To have a chance to study with local musicians in Puerto Rico will be one of the highlights of the entire tour.
The performance schedule will include some swing dances, exchange concerts with Puerto Rican colleges and night club gigs. The bands will have several different repertoires ready, depending on the type of performance. The standard concert repertoire (although it is sometimes anything but standard!) will be performed for more formal concerts. The bands are hoping that the Puerto Rican audiences will be interested in dancing to the band's swing dance repertoire, as the bands have four hours of danceable jazz. The bands will also be playing some Latin jazz, if only at the workshops and clinics, in order to learn its subtleties.
Past international tours have been to Brazil and China, but this one is the first in which both University Jazz Band I and University Jazz Band II will participate.
The jazz bands could use your help! You may donate securely on the Jazz Bands' Web page.