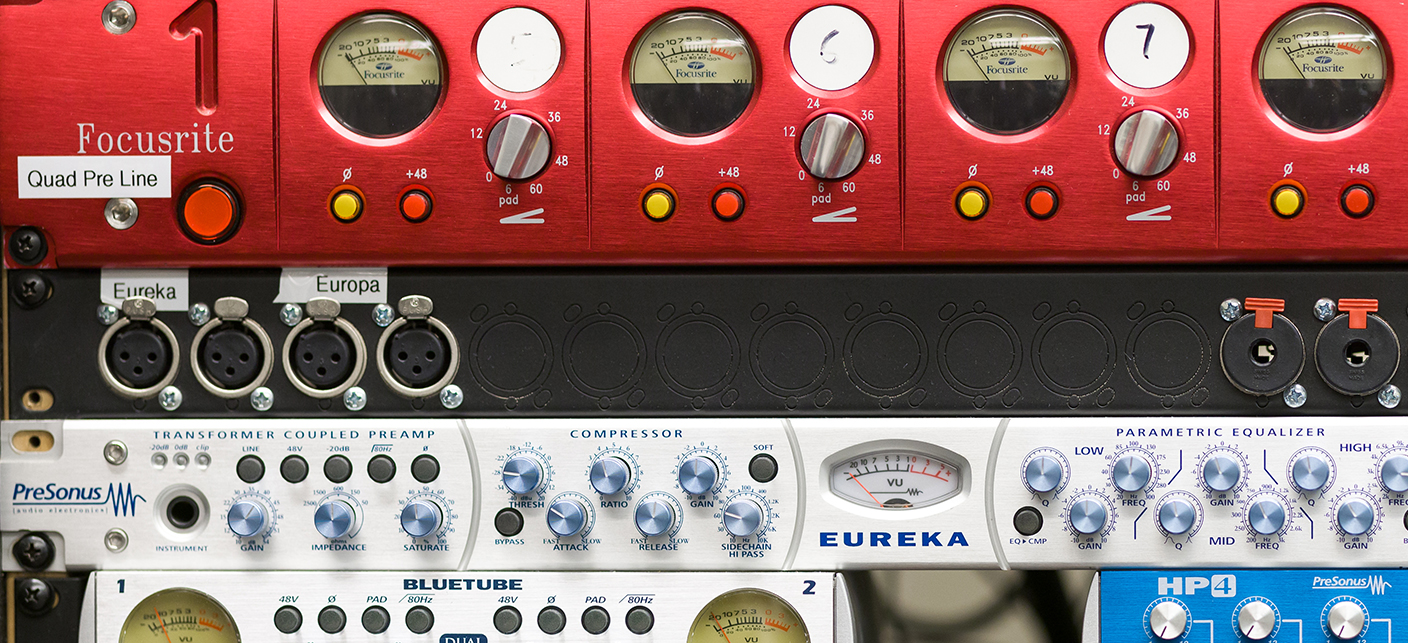 "The opportunities that came up and the doors that were opeend for me because of the skills that I had were huge. What I learned in the Music Department really paved the way for everything that's come since." —Brandon Rolle (Music and Political Science, '10), composer
Audio Engineer | Producer | Composer | Sound Designer | Podcast Editor
A Solid Foundation
A core sequence of three classes will give you a solid foundation for the real world application of music technology: MU 311 – Technologies, MU 312 – Recording, and MU 412 – Synthesis. Here, you'll learn everything from acoustics and microphones to setting up a DAW (Digital Audio Workstation), from configuring a music studio to MIDI. At the end, you'll put all of this to use in a collaborative, technology-based performance.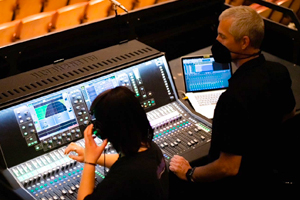 Student working with Performing Arts Center staff
Internships in Technology
Cal Poly is home to a world-class Performing Arts Center that hosts everything from musical theater and opera to Jazz and orchestra concerts. Through internships, you'll learn from these professional audio technicians by working on a wide variety of productions. San Luis Obispo is also a hub for independent artists and studio technicians who need the specialized skills you will develop at Cal Poly.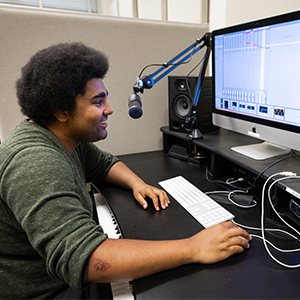 Student in the Music Technology Lab
An Individual Capstone Project
You and department faculty will craft an individual capstone project that reflects your specific area of interest, from producing an album to creating an audio library and more. Recent topics include "Audynus: The MIDI Control Keyboard" (construction of a keyboard that provides control of additional audio parameters), a "Crotale Sample Library," and a full album production of the University Jazz Band.
A Career in Music Technology
Our graduates work for major companies like Avid, Digidesign, Sony and Apple, designing audio equipment and digital audio software. You'll find them working as producers, engineers and composers.