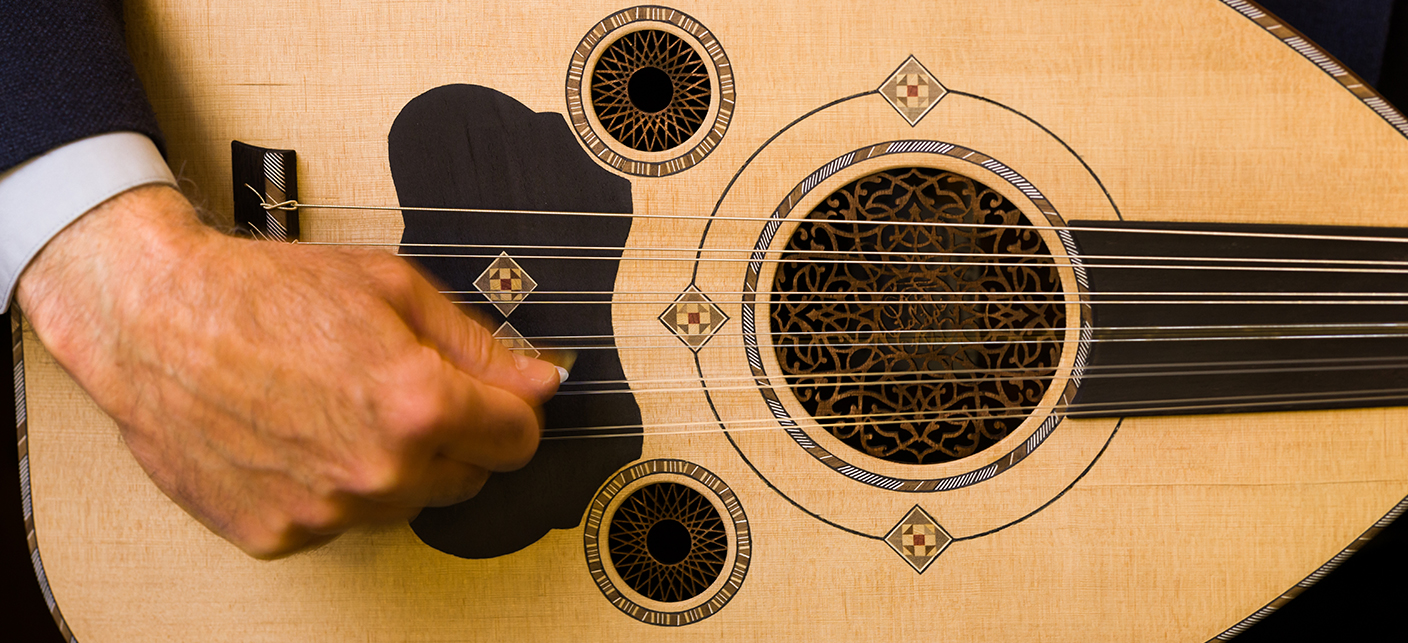 "My Cal Poly professors helped me to apply to grad school, get funding and successfully make the leap from student musician to colleague in academia." —Melissa Pankhurst (Music '97), professor
Professor |Writer | Researcher | Performer
Discover a World of Music
As a music major, you will begin your study of ethnomusicology your first year with a required course that combines an introduction to the discipline with a survey of music cultures around the world. You will examine art, popular, folk, and religious music cultures that continue to be active today.
You will focus on cultural context, the function of music within culture, historical development, instrumentation, aesthetic principles, musical style, and performance practice as well as broad issues including commodification, identity, ritual, gender, and political empowerment.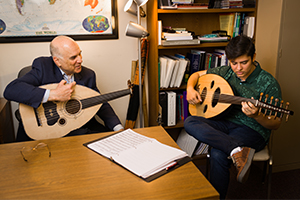 Private oud lesson
Delve Deeper
With your electives, you can choose an ethnomusicology course that delves more deeply into the discipline and into a few selected music cultures. This smaller seminar-styled course integrates scholarship, music theory, composition, and performance for a well-rounded study.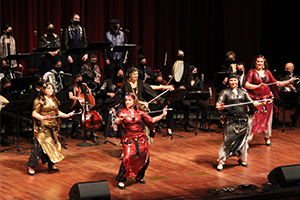 Arab Music Ensemble concert
Learn Through Performance
Complement your study by performing with the Cal Poly Arab Music Ensemble (AME), a combined orchestra and choir with vocal and instrumental soloists. As a member, you'll perform alongside critically acclaimed guest artists and a dance troupe at the end of each quarter.
You can learn to play traditional instruments such as the oud, nay, qanun, riqq, darabukka/tabla, and others, which are available through the Music Department, or you can play instruments adapted from Euro-American traditions including the double bass, cello, viola, violin, accordion, guitar, and others.
The ensemble performs the art and popular music of a wide range of Arabic-speaking societies and historically related cultures. You'll perform works in many genres and learn to improvise within them.
A Career in Ethnomusicology
Our graduates are equipped to succeed in graduate programs and in teaching and research careers. They are professors, write books and speak regularly at conferences.

Associate Professor of Ethnomusicology
Washington State University

Mezzo-soprano