Alumni Update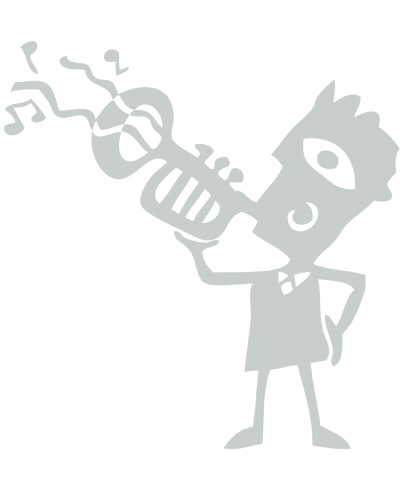 Keep in touch with your fellow alums!
Matthew Aldrich
(2006 Music, 1993-2001 University Singers, Men's Chorus, Vocal Ensemble, PolyPhonics) One of my compositions was performed by the Hamilton Music Academy; a read-through by Choral Taste of L.A. of a choral arrangement I made, with consideration for a performance by the LA Master Chorale.
Linda Ashworth
(1974 Biological Sciences, 1970-74 Band and Chamber Orchestra)In addition to playing oboe/English horn with the SLO Symphony and Opera Obispo (formerly Pacific Repertory Opera), I am now the symphony's music librarian. I am also playing and singing with Cal Poly's Arab Music Ensemble … a fun new challenge!
Marisa (Gray) Atha
(2003 Music, 1997-2003 The University Singers, PolyPhonics) Marisa moved from San Francisco to Sacramento, California, after getting married in 2007. With her experience teaching at School of the Arts in San Francisco, and running her private voice studio there, she created Buon Canto Voice Studio in Sacramento and has been teaching private voice, piano, and guitar lessons since 2007. She and her husband Brett just welcomed their first baby in August, a daughter named Emily.
David W. Carr
(2000 Zoology, 1992-98 Concert Band) I was happy to finish my Music Minor in 1999 and still play music (flute and trombone) from time to time. My time at Cal Poly was great and I certainly enjoyed meeting such talented faculty and staff.
Glen Geisen
(1986 Mathematics, 1982-86 Symphonic Band, Wind Ensemble, Marching Band, Studio Band, Dixieland Band, Percussion Ensemble, Brass Band) Still playin!
Ana Hartwick
(2004 Music, 2000-04 Wind Orchestra 1 & 2, Wind Quintet, The University Singers) After graduating in '04 I continued at Cal Poly and received my teaching credential. During that time I continued to sing with the Cuesta Master Chorale. In '07 I moved back to the Bay Area and taught elementary and middle school music/choir/band. While residing in the East Bay, I continued to play flute in the Educators' Band at Las Medanos College. Over this last summer I moved to Charleston, SC, with my fiance, Kevin, who was relocated with the Coast Guard. I am currently teaching CD-6th grade music in the historical downtown area of Charleston and enjoying all the local history.
Ryan Putt
(2006 Music, 1999-2006 Wind Orchestra, Wind Ensemble, University Jazz Band, Marching Band, Brass Quintet, Brass Choir, Trombone Choir, etc …) After graduating from Cal Poly, I went to the University of Nevada, Reno, to pursue my Master's in Music focusing on Instrumental Conducting and Trombone Performance. I graduated May 2009 and finally have been able to pursue my life-long dream of becoming a musician in a military band. On November 5, 2009, I signed my enlistment contract and was sworn in to the United States Navy as a trombonist. I shipped out to boot camp on December 15, 2009. I hope to make a career in the Navy and eventually be offered a commission as an officer in order to become a conductor and eventually hope to become the conductor of the Navy Band in Washington D.C. In any case, as I have done so far, I will always carry the memories of my time at Cal Poly with me in my professional career. I hope my fellow classmates are doing well and wish you all the best in all your pursuits!
Clarence Rail
[1952 Agricultural Engineering, 1948-52 Glee Club (4 years) Majors & Minors (3 years)] I sing with the Pride of Iowa Barbershop Chorus and the Ankeny Methodist Church Choir.
Gerry Reynolds
[1963 Agricultural Business, 1970 Education, Marching Band (1960-63), Collegians (1963)] Actively playing drums in jazz combos in the Phoenix area after retiring several tears ago from a higher education career in student services. I've also produced a monthly jazz series at a local church for the last nine years that included Grammy winners and numerous professional instrumentalists and vocalists who I've had the pleasure to perform with.
Mary Jane (Niboli) Riojas
(1960 Home Economics, 1954-60 Marching Band) Played clarinet at Cal Poly—am retired finally.
Byron Sartain
(2004 Music, 2000-04 Chamber Orchestra, Wind Orchestra, Brass Ensemble) After leaving Cal Poly in 2004, I earned a master's degree in music history at the University of Wisconsin, Madison. During that time I presented my work at an annual meeting of the Society for American Music and a graduate conference at Harvard. After taking a restorative year off, I exchanged the cheese, beer, and winters of Wisconsin for the redwoods and "mexiterranean" architecture of Stanford University. I've been working towards a Ph.D. here since 2007, and I finished my qualifying exams last autumn. In September, I'll begin a four-month residency at the Cité internationale des arts in Paris, doing research for my dissertation on French keyboard music, 1700-1750. With any luck, I'll finish by 2013 and then dive into the academic job market for a career following the paths of our inimitable Cal Poly mentors!
Brad Spangler
(1983 Civil Engineering, 1979-83 Wind Ensemble, Symphonic Band, Marching Band, Studio Band, Dixieland Band, Percussion Ensemble, Brass Band) Continue to play weekly in the Whidbey Island Jazz Society, a non-profit group playing various styles from the early 1900s through the 1980s, which has raised and gifted over $50,000 in its 25 years to local high school graduates pursuing college music degrees.
Gary Tecklenburg
(1962 Ornamental Horticulture 1958-61 Mens Glee club, 2 tours baritone part capt., Marching Band trombone, Pep Band) I am still currently employed as a CFI fire investigator on the private side. I have participated in the "Free Wheelers"—a small group of Rotarians—and a barbershop group when I was in Carson City known as the "Course of the Comstock." Now I'm attempting to get my lip back so I can play my horn. I noticed an article from Frank Buller and he and I and others formed a Dixieland band and traveled around in his old Volvo playing for meals and anything else, mostly fun. I can see that the Music Department has come a long way since 1962, keep up the good work.