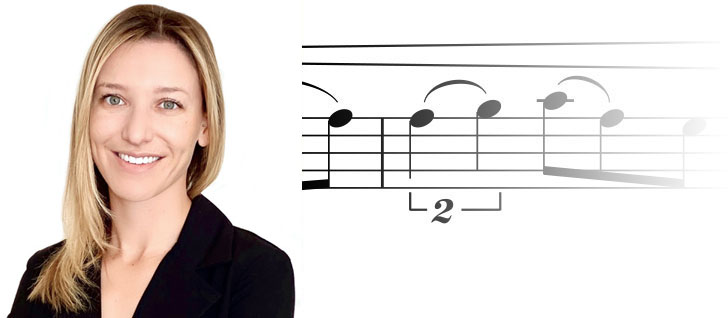 Emma Levine earned a Master of Arts in musicology from the University of California, Santa Barbara (UCSB), in 2014 and a Bachelor of Arts in music from Cal Poly, San Luis Obispo, in 2010, graduating magna cum laude. While at Cal Poly she performed as an accompanist and was active in the Wind Ensemble and Symphony Orchestra.
At UCSB, Levine taught music appreciation as well as music theory, and served as the lead graduate student teaching assistant for the music department. In addition, she was the coordinator for the Teaching Assistant Development Program, UCSB's campus-wide training program for graduate student teachers, where she led pedagogy workshops and conducted teaching consultations.
In 2016, Levine was awarded UCSB's campus-wide Excellence in Teaching Award. She is currently writing her dissertation as a Ph.D. candidate at UCSB.